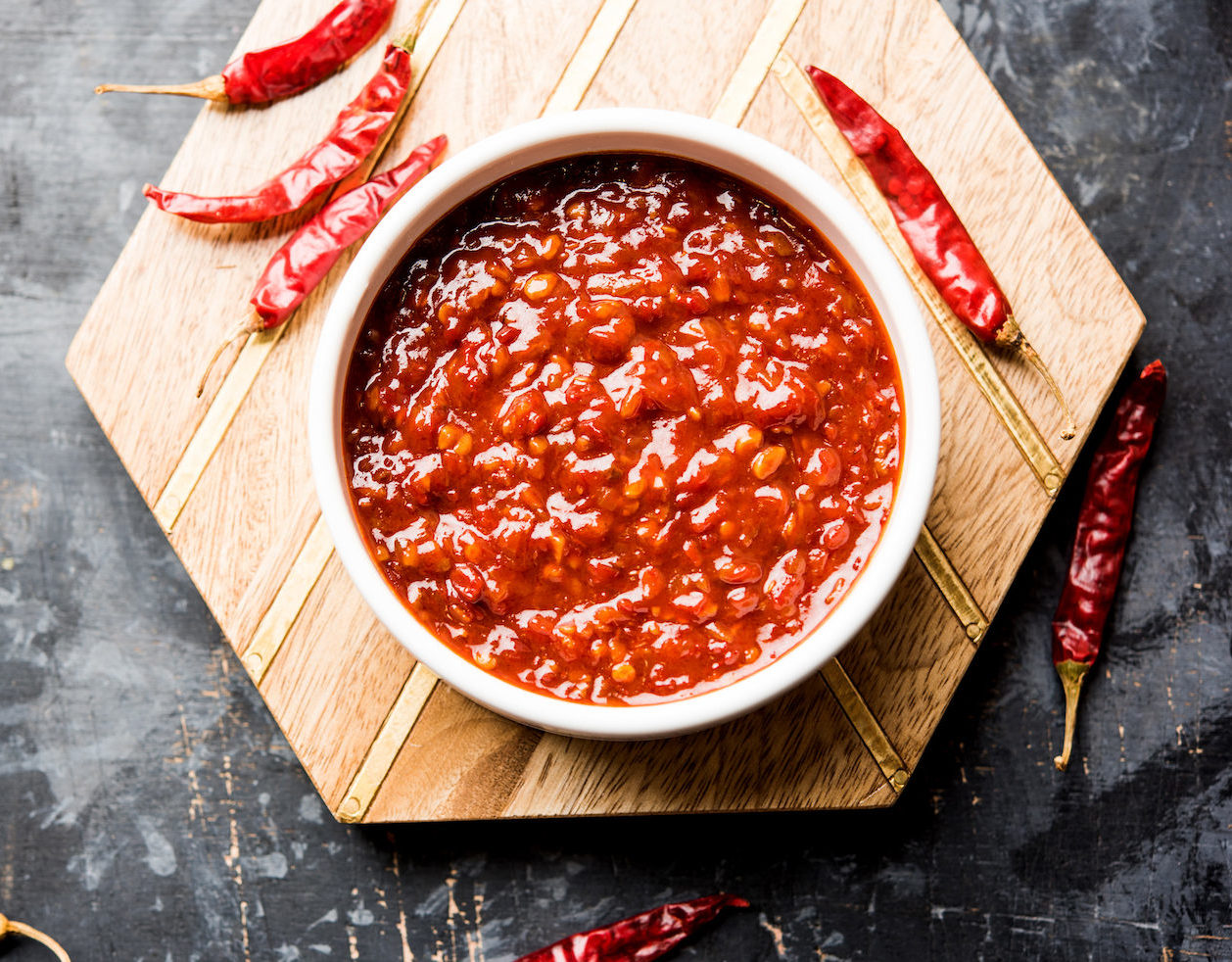 45 minutes OR LESS
Marukan Szechuan Chutney
Use our Marukan Szechuan Chutney to spice up your fried rice, noodles, and stir fry, or use it alone as a dip!
INSTRUCTIONS
Soak chilis in hot water for 30 minutes until soft. Remove chilis from water and blend to smooth paste. Set aside for later.
In a pot, heat oil. Saute garlic and ginger until fragrant. Add in chili paste and saute for 2 minutes until chili is cooked. Add in water and stir. Cover and let simmer for 15 minutes. Mix in pepper, Marukan Rice Vinegar, Marukan Yuzu Ponzu Premium Soy Dressing with Yuzu Citrus, tomato sauce, and sugar. Add salt to taste and enjoy!
Visit our coupon page to learn how to Save $1.00 on your favorite Marukan product.