Learn how to make these delicious recipes using premium Marukan Vinegars and Ponzu Sauces.
We have a wide variety of recipes for dinner, salads, sushi, appetizers plus many more.
What is Rice Vinegar?
Originally brewed from a fermentation process based from sake, rice vinegar was developed in the 1600's in Japan to preserve rice without refrigeration. Learn what the process is by visiting our products page.
LEARN MORE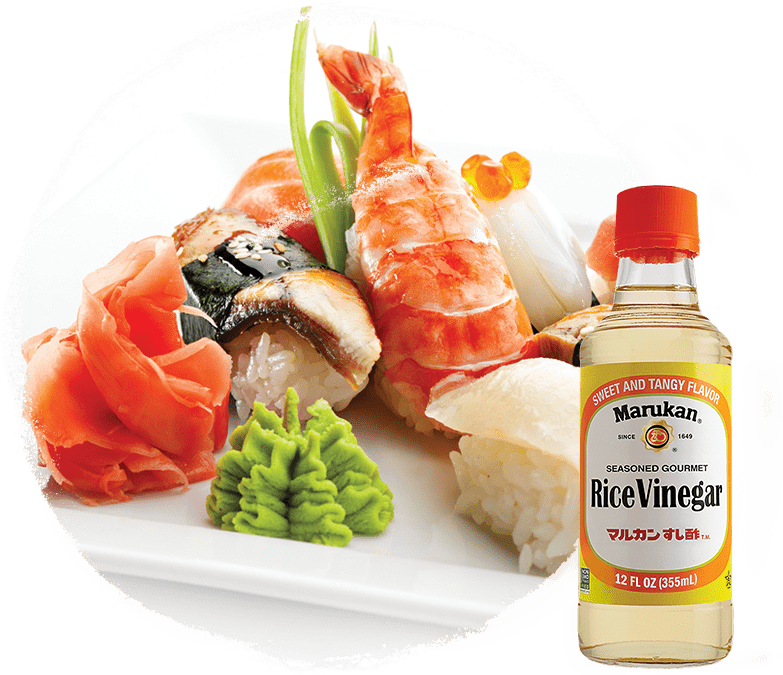 About Marukan
Producing rice vinegar with legendary taste and mildness cannot be rushed. Marukan Vinegars are slowly and naturally brewed, using a traditional technique developed by over three centuries of experience.
LEARN MORE
Our Heritage
Established in 1649, Marukan has over 370 years of experience making vinegar. Throughout Marukan's existence the company has evolved from a small family business into a respected and world known brand.
R
E
A
D

O
U
R

S
T
O
R
Y