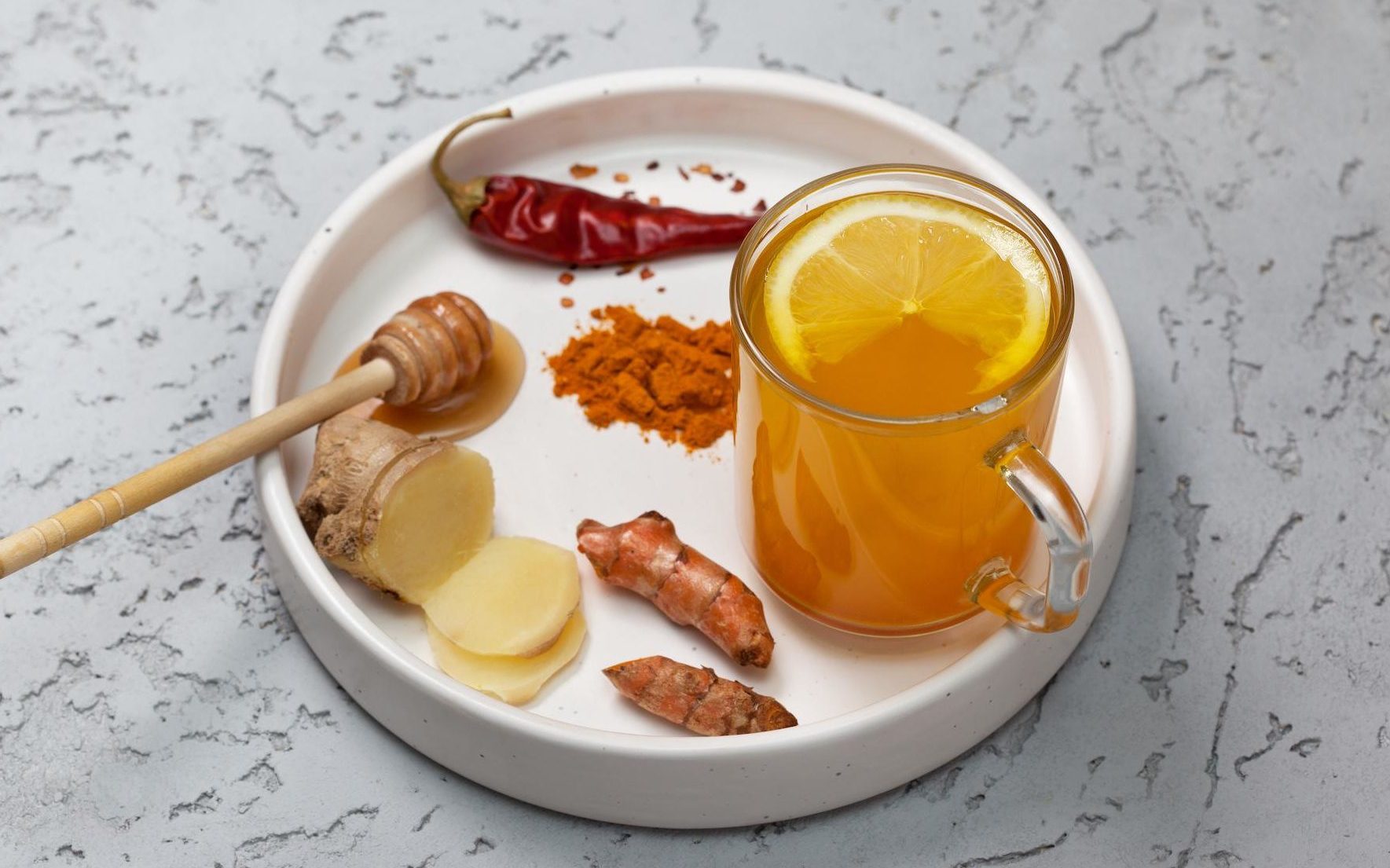 5 minutes OR LESS
Marukan Honey Cayenne Apple Cider Vinegar Drink
Give your metabolism a boost with our Marukan Honey Cayenne Apple Cider Vinegar Drink!
Ginger, peeled and sliced
INSTRUCTIONS
Bring water and ginger slices to a boil. Remove ginger slices, and pour water into a glass. Add in honey, Marukan Apple Cider Vinegar, cayenne pepper and turmeric powder. Stir and garnish with a lemon slice. Enjoy!