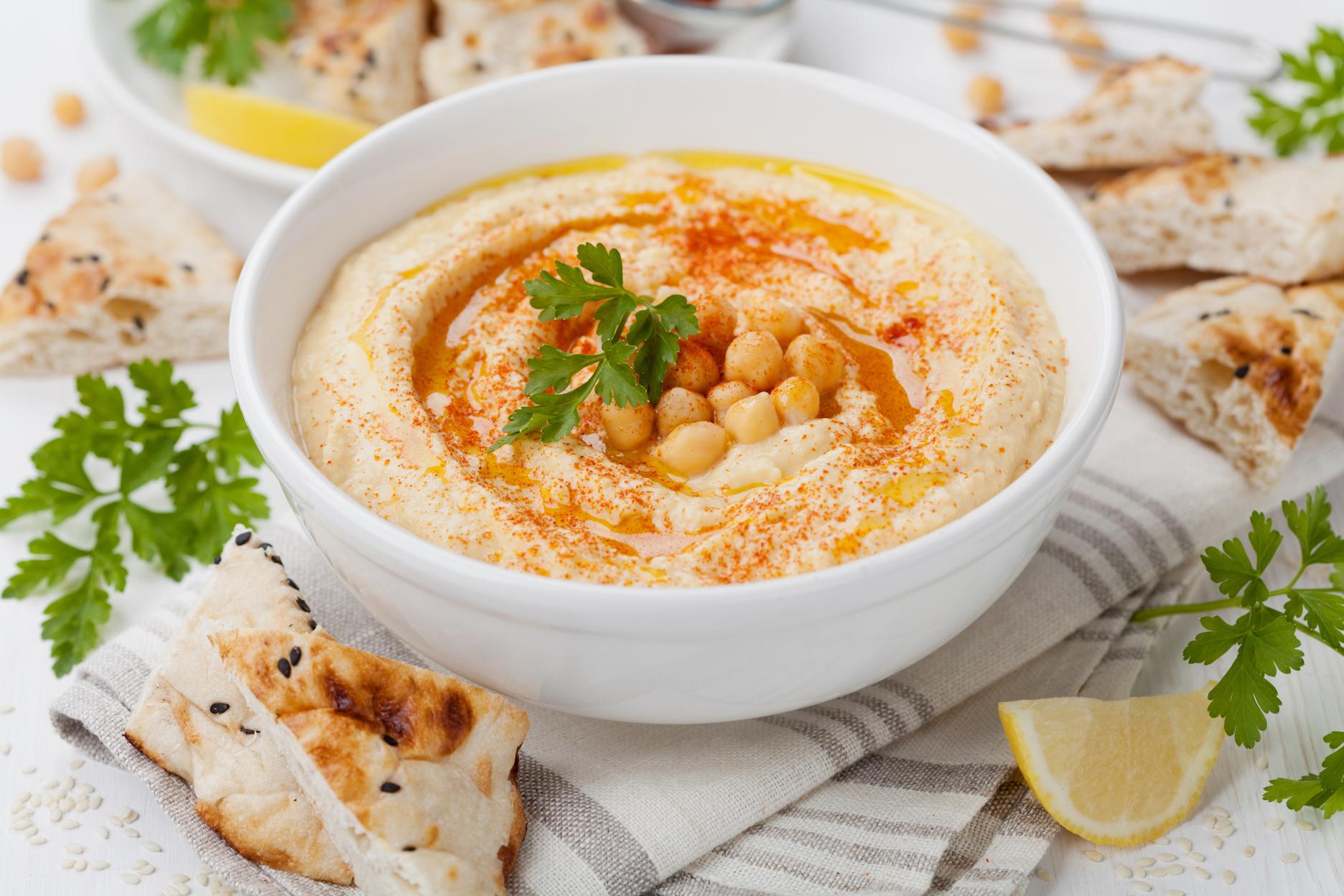 1 hour OR LESS
Marukan Creamy Hummus
Our homemade Marukan Creamy Hummus is so smooth, and full of fresh flavor!
INSTRUCTIONS
Place the chickpeas and 2 Tbsp of baking soda into a bowl. Fill the bowl with cold water, until the beans are completely submerged and the water covers the beans by at least 3 inches. Soak overnight. Then drain and rinse the chickpeas, and soak them again in water for 3 more hours.
Drain and rinse the chickpeas again. Pour them into a large pot, and then add in enough water to cover the beans and 1/2 tsp of baking soda. Cook on medium heat until tender (30-45 minutes), and occasionally remove foam and loose peels that float to the surface. Once done cooking, drain the chickpeas and let cool completely. Blend them together in a food processor with the tahini, lemon juice, Marukan Apple Cider Vinegar, garlic, salt, cumin, and water until pureed. You may add in more water to get the desired texture, if needed. Garnish with olive oil and cilantro. Enjoy!