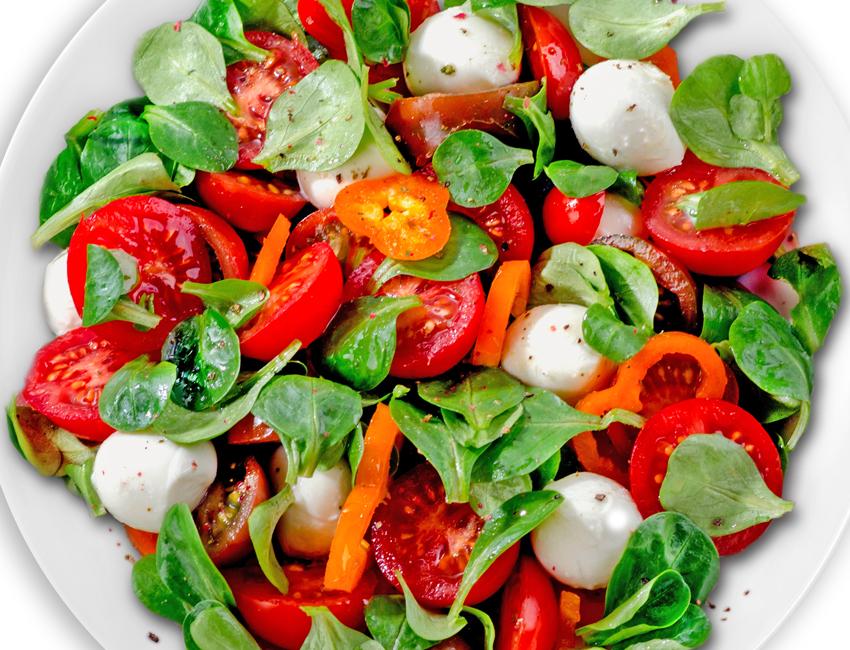 15 minutes OR LESS
Marukan Spinach, Mozzarella and Tomato Salad
Cayenne Pepper (optional)
Orange Bell Pepper, cut into small slices
Mini Fresh Mozzarella Cheese Balls
INSTRUCTIONS
For Dressing: Whisk together olive oil, rice vinegar, lemon juice salt, pepper and cayenne pepper (if desired for spicy vinaigrette).
For Salad: Add the bell peppers, cherry tomatoes, mozzarella cheese balls and baby spinach to a medium sized bowl and mix together. Then pour desired amount of dressing over the salad and enjoy!
For more delicious recipes from Marukan, click here!