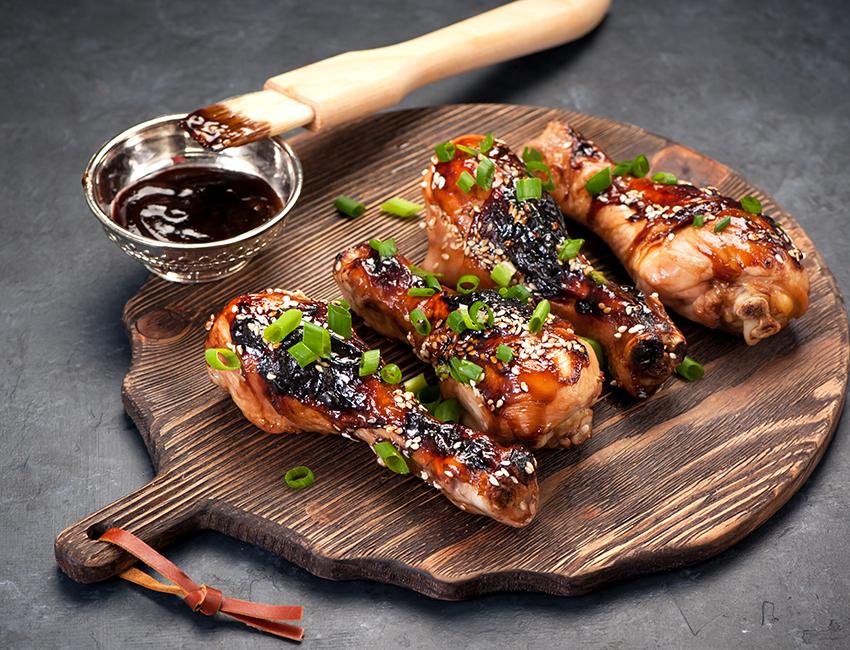 15 minutes OR LESS
Marukan Smoked Teriyaki Sauce
Tasty sauce perfect for grilled chicken and steak from acclaimed Chef Brian Tsao.
INSTRUCTIONS
Combine soy sauce, sake, rice vinegar, sugar, garlic and liquid smoke in a pot over medium heat and stir until sugar has fully dissolved. In a separate bowl, whisk water and cornstarch together to form a smooth mixture. Add corn starch mixture to the pot and continue to stir over medium heat until sauce thickens. Pour over or brush on your favorite grilled chicken, steak or other proteins and enjoy!
For more delicious recipes from Marukan, click here!