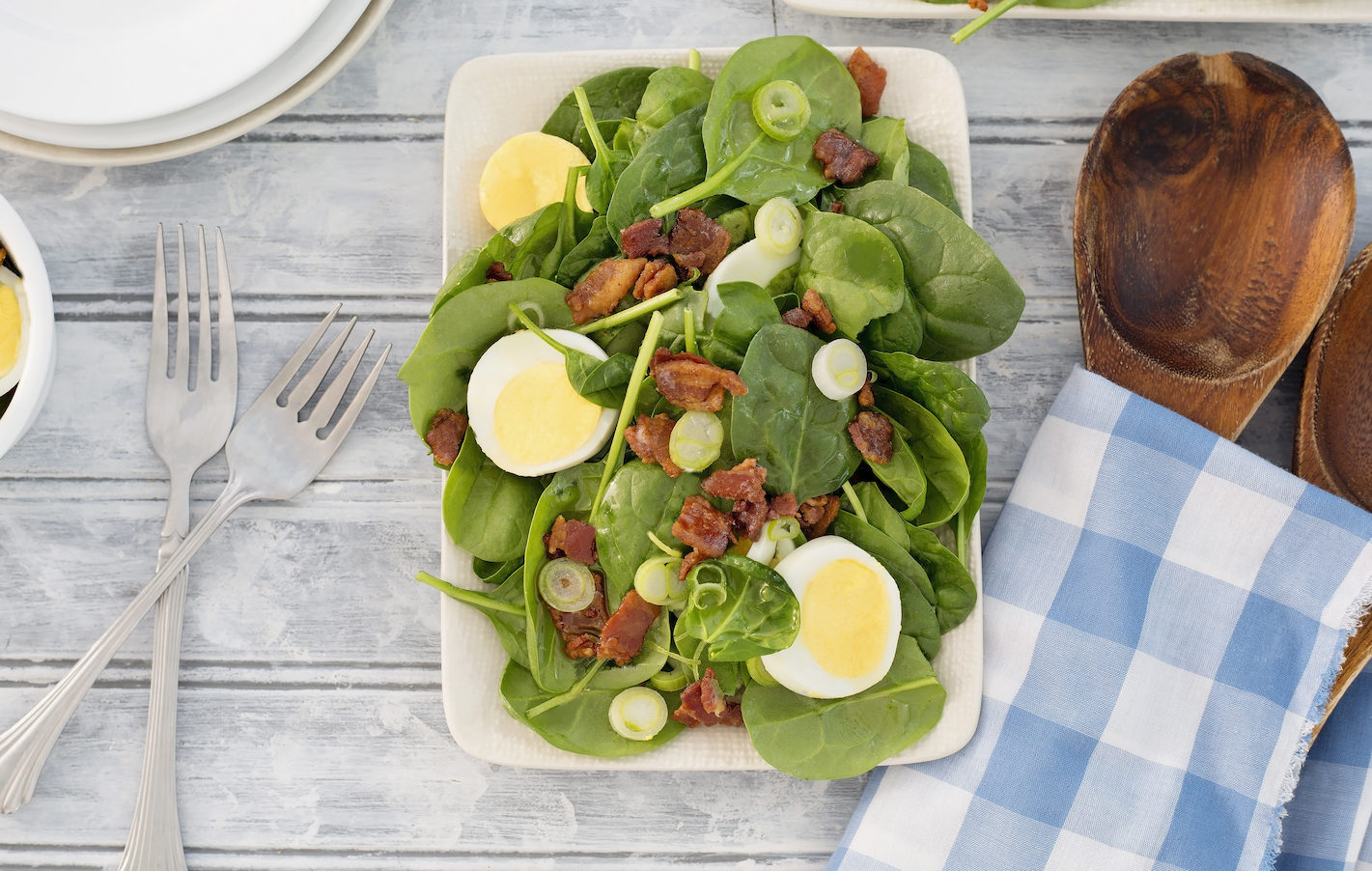 25 minutes OR LESS
Marukan Spinach Salad with Warm Bacon Dressing
This Marukan Spinach Salad with Warm Bacon Dressing is a good combination of healthy, non-boring, and a little indulgent!
Bacon, thick cut and diced
Baby Spinach, washed and dried
Eggs, hardboiled & sliced
INSTRUCTIONS
Place bacon in a cold skillet and turn the heat to medium. Cook, stirring frequently until crisp, about 8-10 minutes. Remove the bacon with a slotted spoon and drain on paper towels. Leave 3 tablespoons of the bacon grease in the pan, add our Marukan Seasoned Gourmet Rice Vinegar, and cook over medium heat for 1 minute. Place the spinach in a serving bowl, add the dressing, and toss. Add the eggs and green onions and toss gently. Season to taste with salt and pepper. Serve immediately, and enjoy!