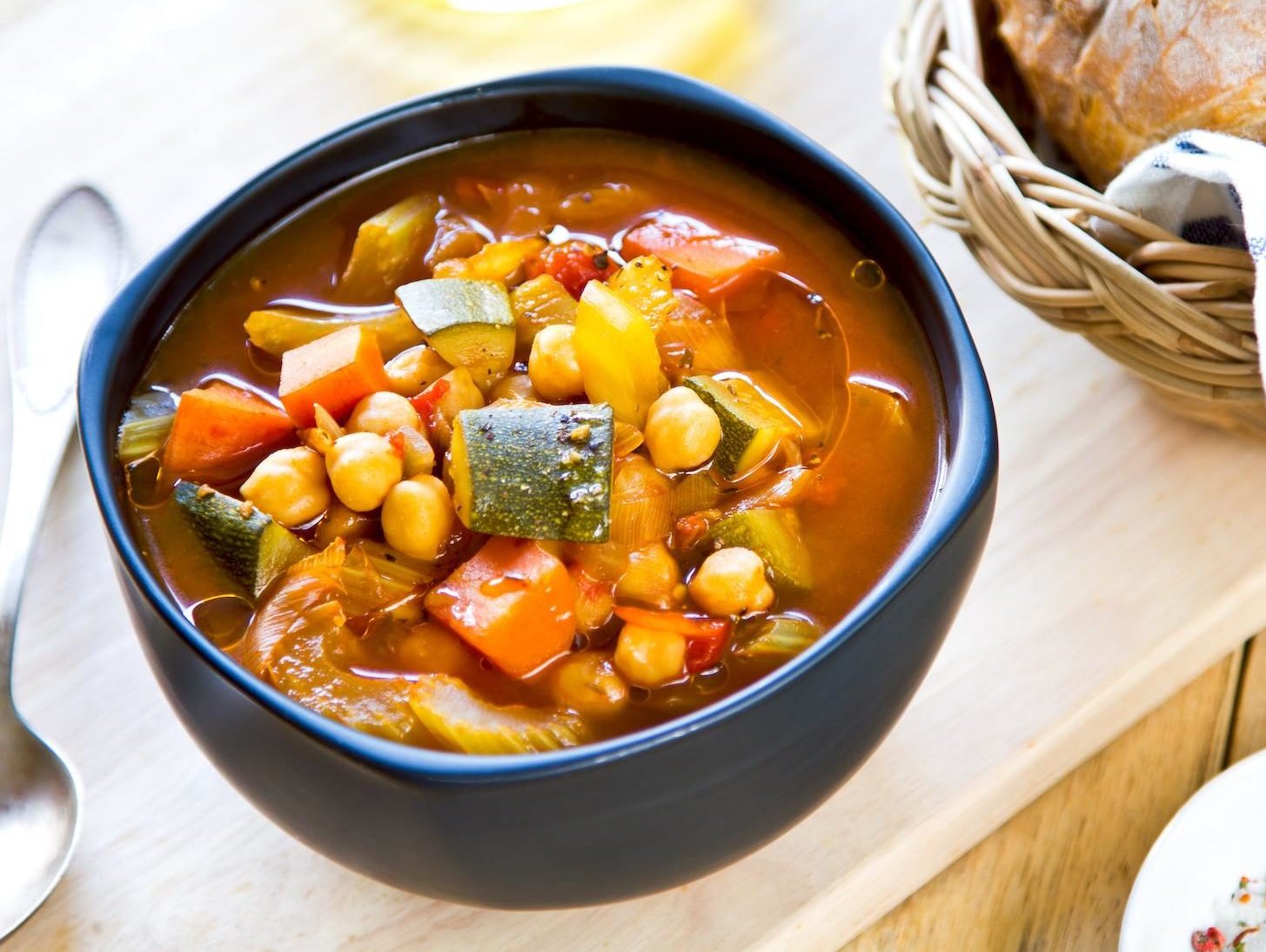 30 minutes OR LESS
Marukan Reset Vegetable Soup
Our Marukan Reset Vegetable Soup is low-calorie and nutrient-rich!
Carrots, peeled and diced
Vegetable Broth, low sodium
Garbanzo Beans, drained and rinsed
INSTRUCTIONS
In a large pot, add in oil, carrots, onions and celery. Sauté over medium-high heat for about 7 minutes, stirring occasionally. Toss in garlic and saute for another 2 minutes. Add in broth, yellow squash, zucchini, mushrooms, garbanzo beans, bay leaves, oregano, thyme, salt and pepper, and bring to a boil. Let boil for 5 minutes, stirring occasionally. Remove bay leaves. Reduce heat to low and stir in parsley and Marukan Apple Cider Vinegar. Enjoy!