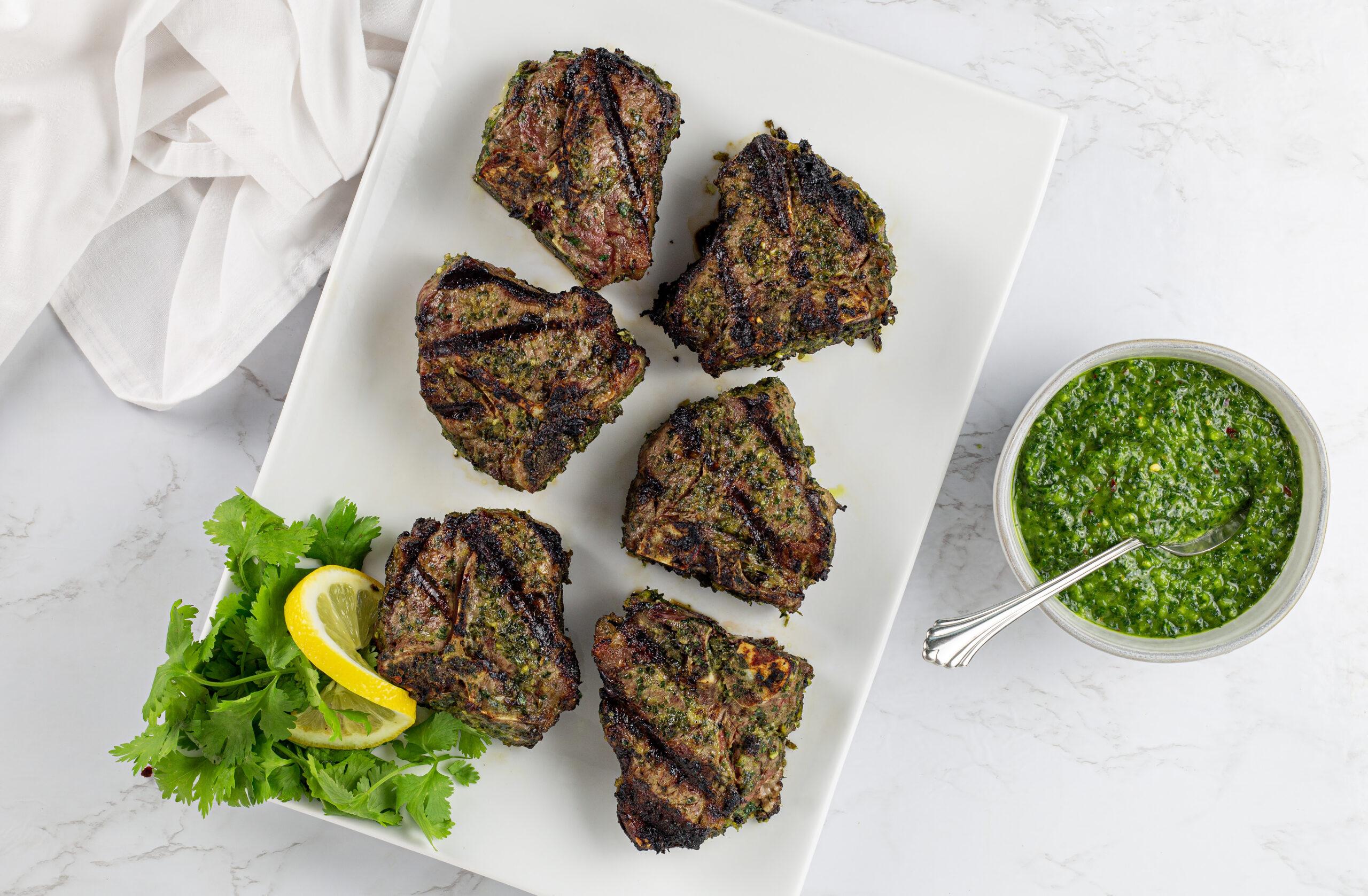 30 minutes OR LESS
Marukan Grilled Lamb Chops with Chimichurri Sauce
This grilling recipe makes a delicious summer dinner.
Fresh Italian Parsley, packed
INSTRUCTIONS
Chimichurri Sauce
Place fresh herbs, salt, shallot, and garlic in food processor and pulse several times, scraping down the sides of the bowl, until finely chopped. Add the vinegar and process for a few seconds. With the machine running, slowly add the oil. Stir in the dried oregano and red pepper flakes.
Lamb Chops
Remove lamb from refrigerator, place in a food storage bag with ¼ cup chimichurri sauce, coat chops well and let sit at room temperature for 30 minutes while the grill heats.
Prepare grill for direct heat and preheat to medium (about 400°F). Oil the grates.
Grill chops 3-4 minutes per side or until they reach an internal temperature of 140°F for medium. Let rest for 5 minutes before serving with the rest of the chimichurri sauce.