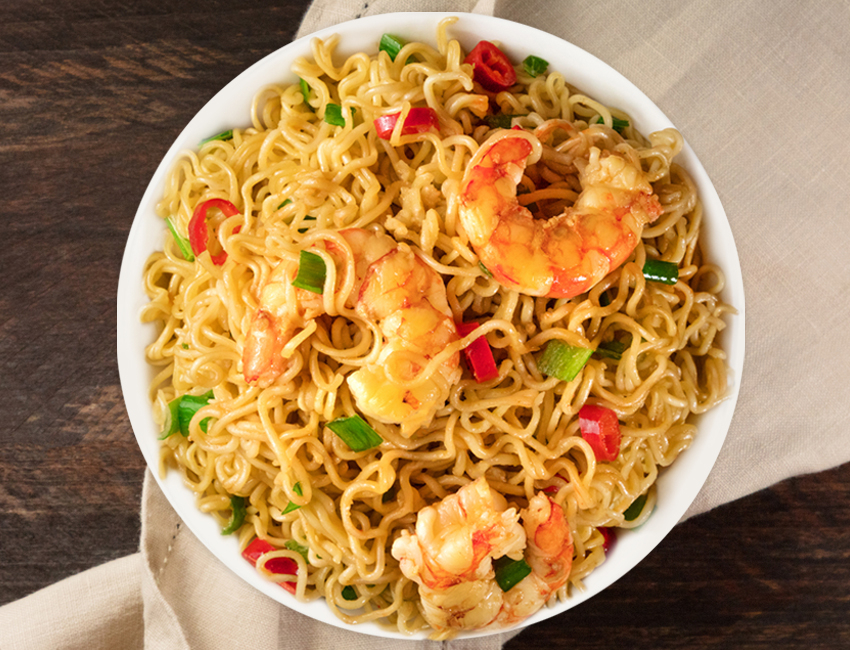 20 minutes OR LESS
Marukan Quick Shrimp Ramen Noodles
Here's a tasty weeknight dinner made in just 20 minutes!
Shrimp, peeled and deveined
Red Chili Pepper, chopped
INSTRUCTIONS
Cook ramen noodles according to package instructions without seasoning. Drain and set aside.
For Shrimp:
Combine rice vinegar, soy sauce, honey, minced garlic, salt and pepper in a bowl and mix together. Then add the peeled, deveined shrimp and coat with sauce.
Add shrimp to a greased pan, leaving some sauce in the bowl, and cook until pink. Then add the the noodles, remaining sauce and stir together. Next add the chopped green onions, red chili pepper and mix together. Serve and enjoy! Option: If you or your family don't prefer spicy flavor, you can remove the red chili pepper from the recipe.
Visit our coupon page to learn how to Save $1.00 on your favorite Marukan product.