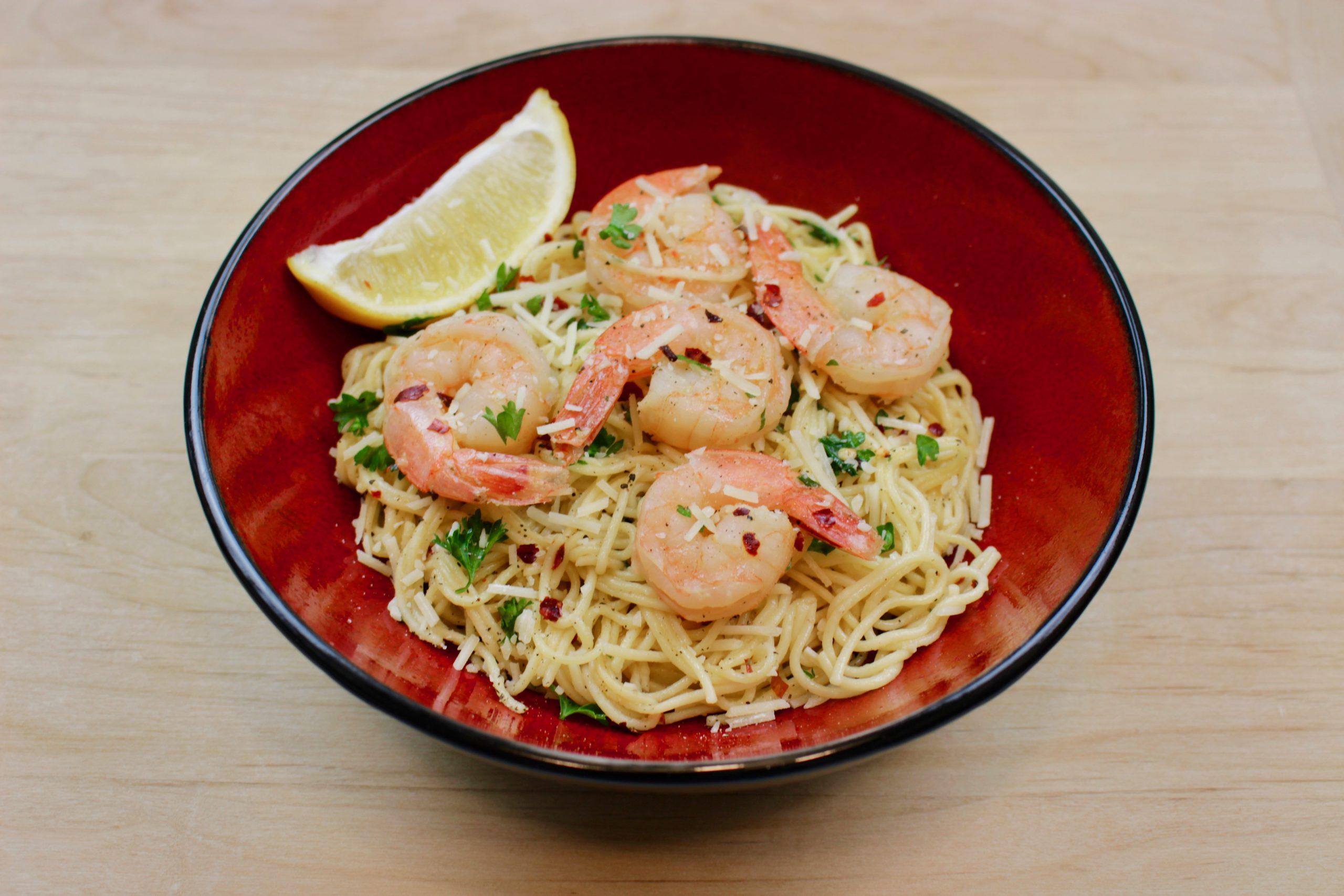 10 minutes OR LESS
Marukan Instant Pot Shrimp Scampi
Simplify your cooking routine with our 10 minute Marukan Instant Pot Shrimp Scampi!
Angel Hair Pasta, broken in half
Shrimp, shelled and deveined
Parmesan Cheese, shredded
INSTRUCTIONS
Add the chicken broth, lemon juice, olive oil, Marukan Genuine Brewed Rice Vinegar, garlic, salt, black pepper, butter, pasta (make sure that all of the noodles are submerged into the liquid) and shrimp into the Instant Pot. Cover and set to "Manual" for 3 minutes. Release pressure and remove lid. Add in parsley and red pepper flakes. Mix until combined. Garnish with a lemon wedge and parmesan cheese. Enjoy!