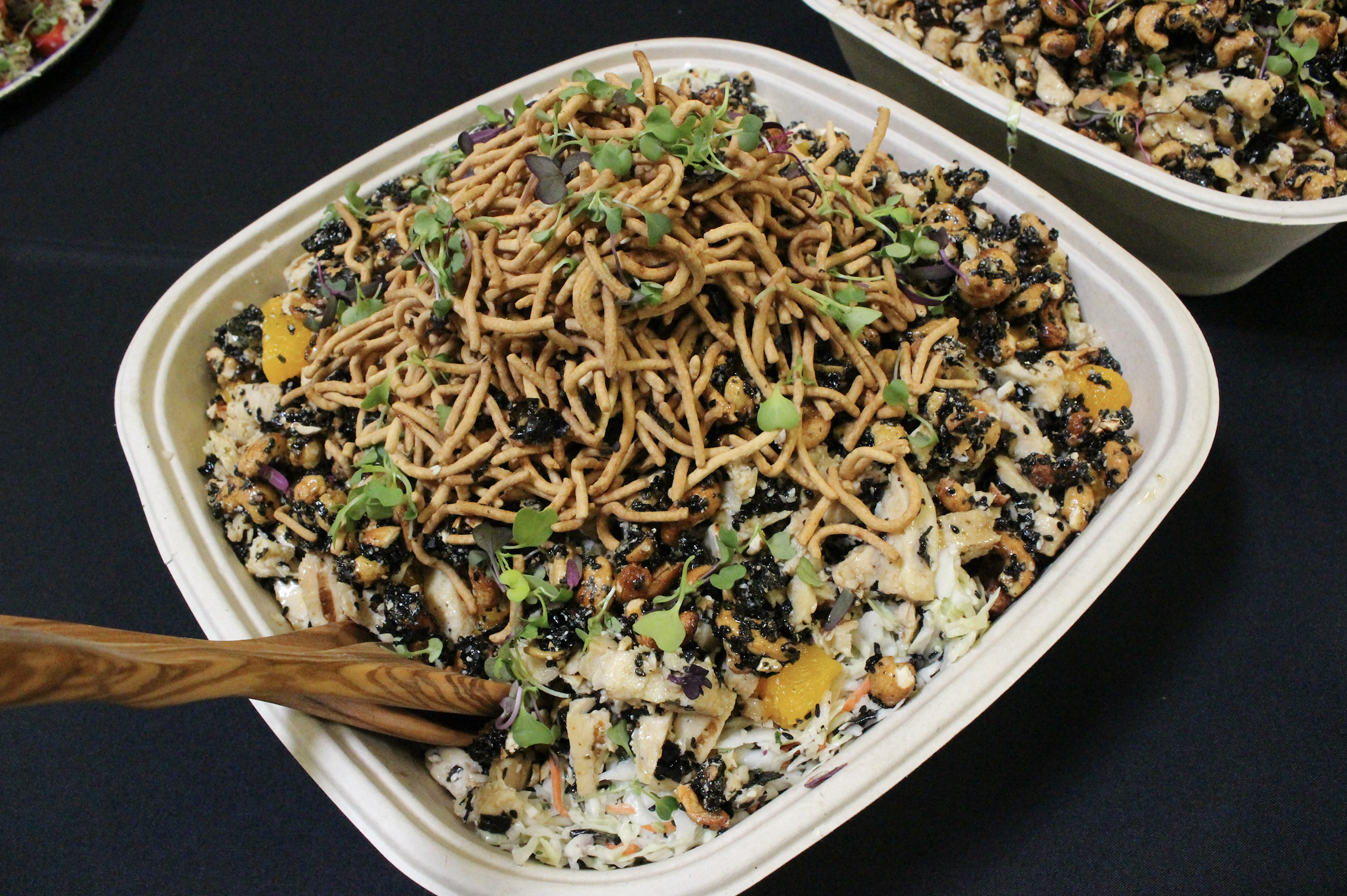 3-4 hours OR LESS
Marukan Chinese Chicken Salad
A delicious recipe developed by Chef Austin Yancey that is perfect for your next party or family get together.
Boneless Skin-On Chicken Thighs
Mandarin Orange Segments (in juice)
La Choy Crunchy Chow Mein Noodles
INSTRUCTIONS
Pickled Mandarin Orange Segments:
Bring seasoned gourmet vinegar to simmer, add mandarin orange segments and remove from heat. Allow to sit and pickle for 2-3 hours.
Chicken Confit:
Brown chicken thighs on medium-high heat in small amount of sesame oil. Add remaining oil to pan and place in 260 degree oven for 3-4 hours until chicken is tender. When ready, allow chicken to cool and remove from oil. Reserve remaining oil for vinaigrette.
Candied Cashews:
Combine honey and cashews, cook at 375 until candied, allow to cool.
Mandarin & Sesame Vinaigrette:
Combine reserved sesame oil and pickling liquid. Use mandarin juice to sweeten and season with salt and pepper.
Salad Assembly:
Toss napa cabbage, pickled orange segments, candied cashews, and chicken with vinaigrette. Top with tossed chow mein noodles, sesame seeds and furikake seasoning.