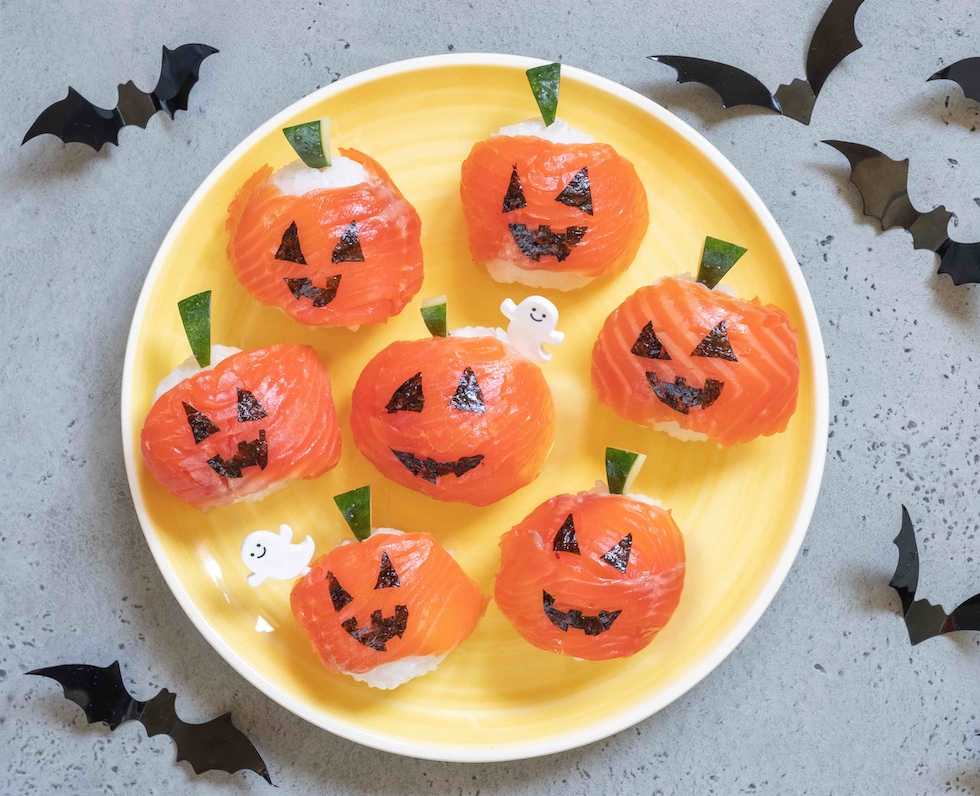 25 minutes OR LESS
Jack-O-Lantern Rice Balls
These smoked salmon Nigiri Jack-o-Lantern rice balls are as fun to make as they are to eat and perfect for Halloween.
Medium or Short Grain Rice
INSTRUCTIONS
Cook 3 cups of short grain rice as package directs. Place the rice in a large bowl. Pour Marukan Seasoned Gourmet Rice Vinegar evenly over rice, gently fold to combine. Let rice cool to room temperature.
Set a bowl of cold water at your work space so that you can continuously wet your hands to form the rice balls. This will prevent the rice from sticking to your hands. Next, wet your hands and scoop up a small handful of the rice and roll into balls. Place smoked salmon on the top of each rice ball and cut Nori into shapes for the eyes and mouth with small scissors and place on top of the salmon. Lastly, cut a triangular shaped piece of zucchini and place on the top for the stem and enjoy!