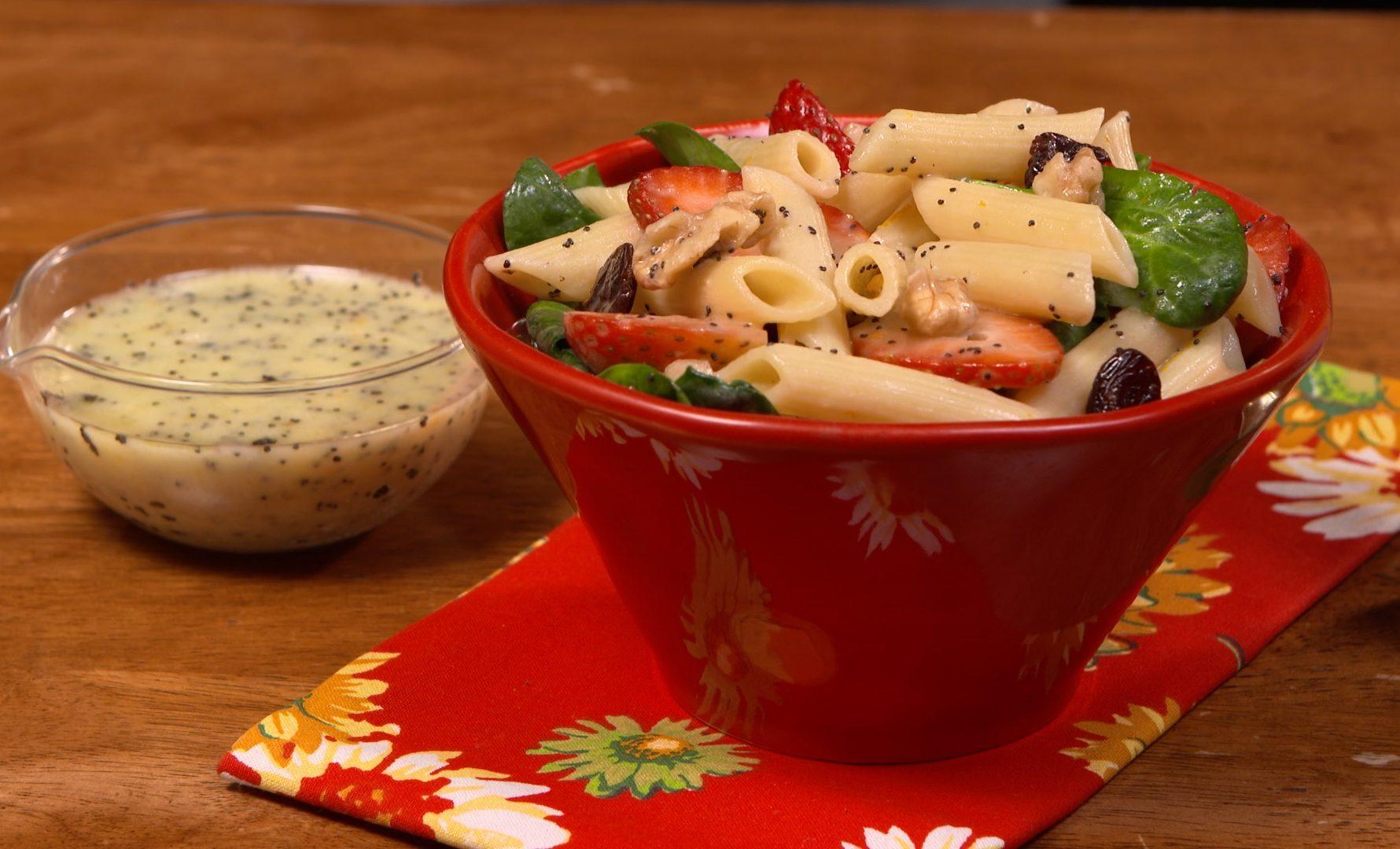 25 min OR LESS
Pasta Salad with Orange Poppy Seed Dressing
Colorful and satisfying, cold pasta salads are a great addition to friend and family get-togethers!
Freshly Squeezed Orange Juice
Penne Pasta (cooked and cooled)
Fresh Baby Spinach Leaves, packed
Fresh Strawberries, sliced
Dried Tart Cherries or Cranberries
Toasted Walnuts, coarsely chopped
INSTRUCTIONS
To start, whisk all dressing ingredients together in a bowl. Then, combine all salad ingredients in a large bowl, and toss with just enough dressing to moisten. Serve immediately with extra dressing on the side.
Click here to read our blog post about this delicious recipe!
Nutrition Analysis: 1 1/2 cups salad
Calories 280 Protein  9g, Carbohydrates  54g, Fiber 3g, Fat 5g, Cholesterol 0mg, Calcium 32mg, Sodium 22mg
Dressing: 1/3 cup
Calories 161 Protein  2g, Carbohydrates  15g, Fiber 0g, Fat 10g, Cholesterol 0mg, Calcium 75 mg, Sodium 234 mg
For more delicious recipes from Marukan, click here!