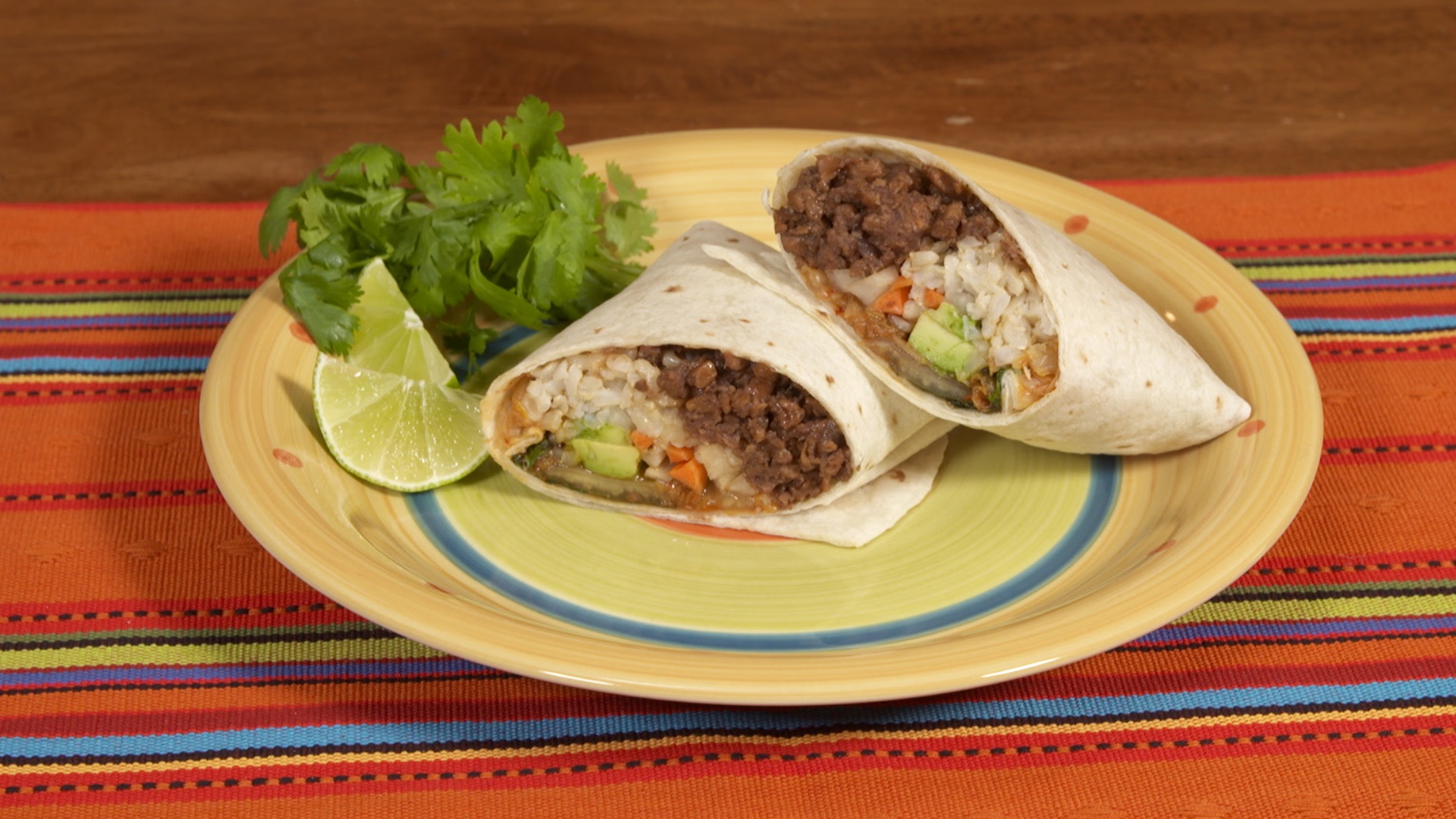 45 minutes OR LESS
Marukan Vegan Korean BBQ Burrito
Raw Short Grain Brown Rice
Light Brown Sugar, packed
Vegan Worcestershire Sauce
Plant-Based Ground 'Beef'
Pickled Daikon Radish and Carrots
INSTRUCTIONS
Brown Rice:
Bring 4 cups of water to a boil. Add brown rice. Bring to a second boil. Stir, cover and reduce heat to low. Simmer 45 minutes. The brown rice may be made in advance and reheated before assembly.
Korean BBQ Sauce:
In saucepan, over medium heat, combine Marukan Seasoned gourmet Rice Vinegar with remaining ingredients, stirring frequently. Cook 5 minutes and reduce to low. Combine cornstarch and water in a small bowl. Whisk into pan. Let simmer about 5 minutes or until translucent, stirring frequently.
Stir Fry:
Heat oil over medium high heat in stir fry or wok pan. Add garlic, onion and ginger. Sauté 3 minutes. Add plant-based 'beef'. Cook 5 minutes, stirring frequently. Add sugar, gochujang and Marukan Ponzu Premium Soy Dressing with Sudachi Citrus. Reduce heat to low. Simmer, covered for 5 minutes, stirring occasionally.
Burrito Assembly:
Place a tortilla on a flat surface. Spoon 'beef' and rice along the center, a few inches from the side. Top with pickled veggies, sliced avocado and kimchi. Add BBQ sauce, mint and cilantro. Roll burrito, tucking sides in as you go. Serve with additional BBQ sauce.
Visit our coupon page to learn how to Save $1.00 on your favorite Marukan product.