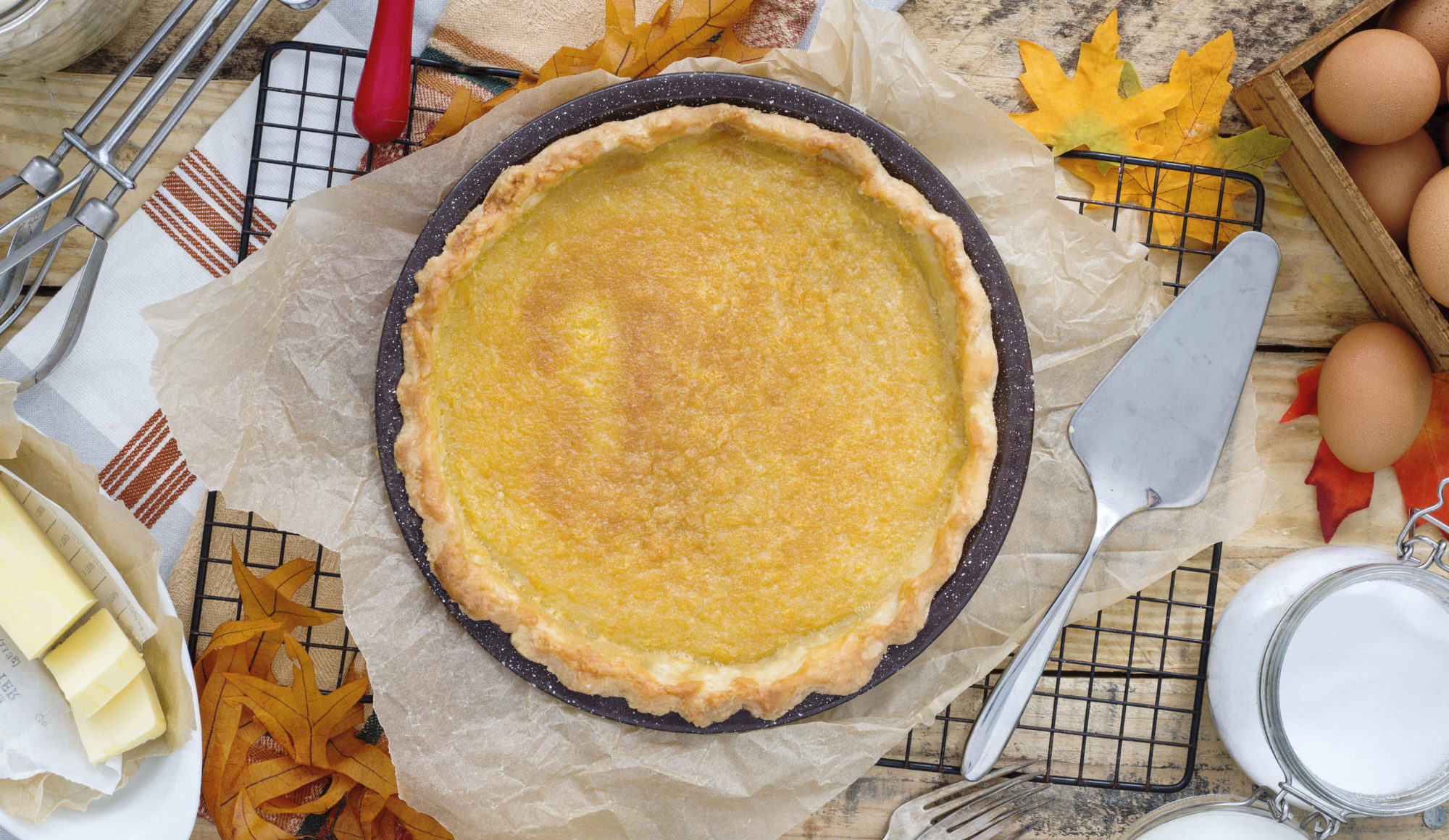 1 hour 30 minutes OR LESS
Marukan Sweet and Tangy Pie
Unsalted Butter or Solid All Vegetable Non-Dairy Shortening
All-Purpose Flour, plus more for rolling
Melted Butter or Dairy-Free Butter
INSTRUCTIONS
Make the Crust:
Cut butter into ½-inch pieces and place it the freezer for 15-30 minutes. Add some ice cubes to the water and let it get ice cold while preparing the dry ingredients. Combine the flour, salt and sugar in the bowl of a food processor. Pulse 5-6 times to combine. Add the butter and pulse 6-8 times or until the mixture resembles coarse meal with some pea size pieces of butter. With the processor running, add the Marukan Genuine Brewed Rice Vinegar and ice water, 1 tablespoon at a time until the mixture just barely starts to clump together. If you pinch some of the crumbly dough together and it holds then you have enough water, if not add more a little at a time. You do not want to add any more water than is absolutely necessary. Remove the dough from the machine and form into a disk. To roll the dough, lay a piece of waxed paper on a work surface and sprinkle with some flour. Lay the dough on the floured paper, sprinkle with some more flour and lay on another piece of waxed paper. Roll the dough into a circle approximately 12 inches wide. Remove the top sheet of waxed paper and carefully transfer into a 9-inch pie plate and remove the waxed paper. Push the dough very gently down so it lines the bottom and sides of the pie plate. If the dough splits or breaks apart just push it back together. Trim the edge of the pie crust to about ½- to ¾-inch overhang. Tuck the overhang under and pinch the dough into a decorative finish. Refrigerate crust for 30 minutes. Preheat the oven to 350 degrees. Place a piece of parchment paper on the crust and fill it with pie weights or dried beans. Bake for 15 minutes. Remove the weights and parchment paper, prick the dough with a fork, and bake for another 10 minutes. The pie crust will still be pale at this point.
Make the Filling:
Whisk all ingredients together. Pour into the partially baked crust. Bake for another 30-35 minutes or until golden browned and puffed. Let cool. The filling will settle as it cools. Serve at room temperature or chilled.
Note: Recipe can also be gluten-free by using gluten-free flour as a replacement for the traditional all-purpose flour.