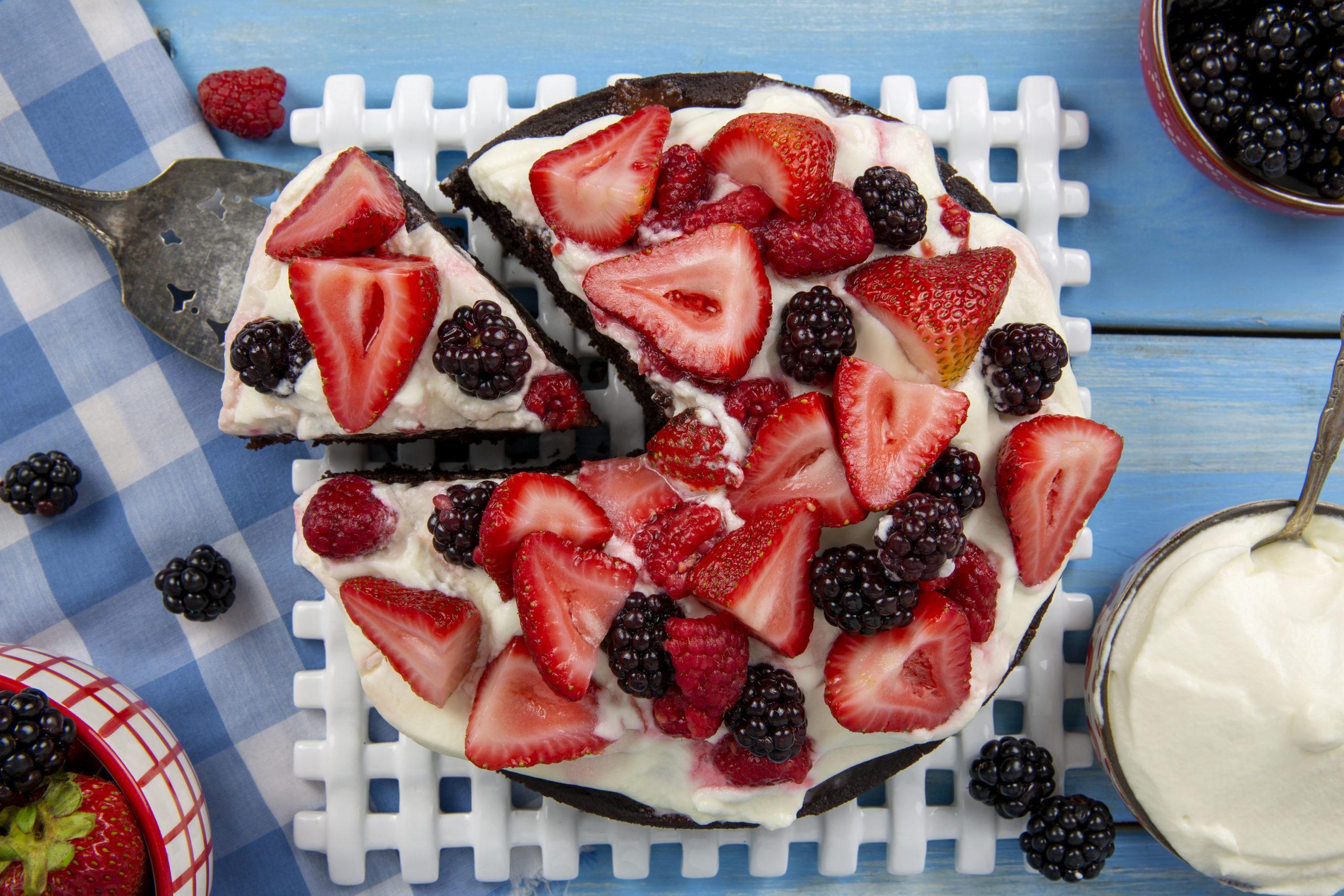 1 hour OR LESS
Marukan Chocolate Cake with Berries
This colorful dessert is a delicious, sweet way to finish off your summer BBQ's!
Non-Stick Cooking Spray, gluten free
Cocoa Powder, unsweetened
Pure Vanilla Extract, divided
INSTRUCTIONS
Preheat oven to 350°. Spray an 8-inch cake pan with cooking spray.
In a large mixing bowl, whisk together the flour, sugar, cocoa powder, baking soda, and salt. Whisk well to eliminate lumps. Make a well in the center of the dry ingredients and add the water, oil, 1 tablespoon Marukan Seasoned Gourmet Rice Vinegar, and 2 teaspoons vanilla. Whisk to combine. Pour into the prepared cake pan and bake for 25-30 minutes, until the edges are dry and a toothpick inserted into the center of the cake comes out clean. While the cake is baking, place the berries in a bowl and top with 1/3 cup Marukan Seasoned Gourmet Rice Vinegar. Let it sit at room temperature, stirring ocassionally.
Once the cake is done baking, let it cool in the pan for 15 minutes. Then remove the cake from pan and let it cool completely. Whip the heavy cream, powdered sugar, and 1 ½ teaspoons vanilla together until soft peaks form. Top the cooled cake with the whipped cream, and top with the drained berries. Enjoy!