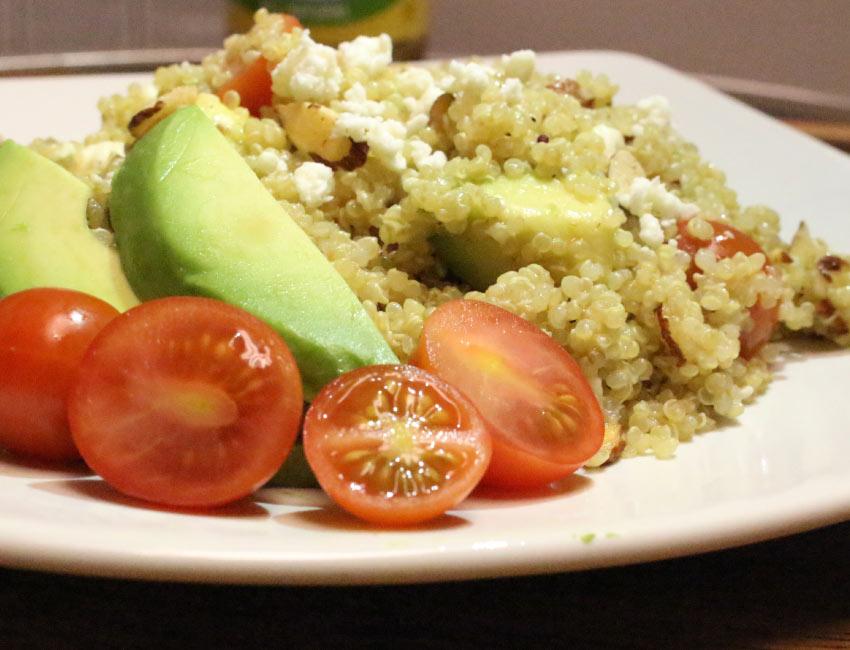 30m OR LESS
Marukan Cherry Tomato Quinoa Salad
Fresh Squeezed Lemon Juice
Cherry Tomatoes, cut in half
INSTRUCTIONS
Boil 1 cup of water and add the quinoa, let simmer until the quinoa has absorbed all the water (15-20 minutes). While the quinoa is cooking, prepare the dressing. Add Marukan Rice Vinegar, lemon juice, honey, olive oil, salt and pepper into a bowl and whisk together. Once the quinoa is finished, let it cool down in a bowl. Then add the avocados, cherry tomatoes, almonds and feta cheese. Finally drizzle your desired amount of dressing into the bowl, toss together, and enjoy!
For more delicious recipes from Marukan, click here! 
Click HERE for a $1.00 off coupon on your favorite Marukan product!