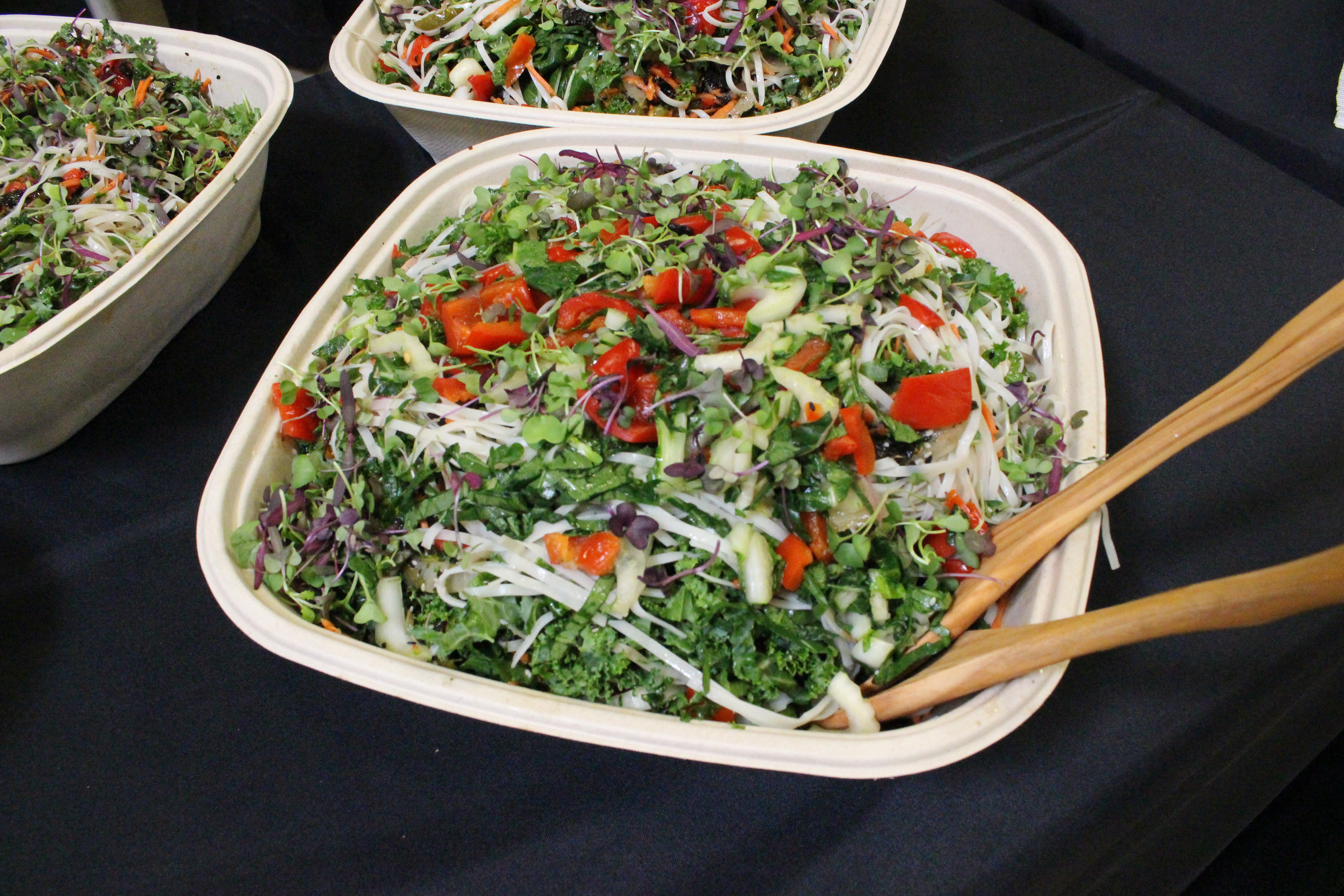 3-4 hours OR LESS
Marukan Soba Noodle Salad
A delicious recipe developed by Chef Austin Yancey that is perfect for your next party or family get together.
Fresh Radish, sliced thin
Fresh Carrots, sliced thin
Fresh Bok Choy, leaves separated
INSTRUCTIONS
Pickling Liquid:
Bring Marukan Lite Vinegar to simmer and add radish, carrot, and red pepper. Then remove from heat and allow to pickle for 3-4 hours.
Charred Bok Choy:
Char bok choy in a dry pan on high heat, remove and reserve for salad.
Noodles:
Cook soba noodles in boiling, salted water until tender, drain and reserve.
Salad Assembly:
Toss pickled veggies, sesame seeds, bok choy, and noodles with soy ponzu. Top with cilantro. Season with salt, pepper and reserved vegetable pickling liquid.