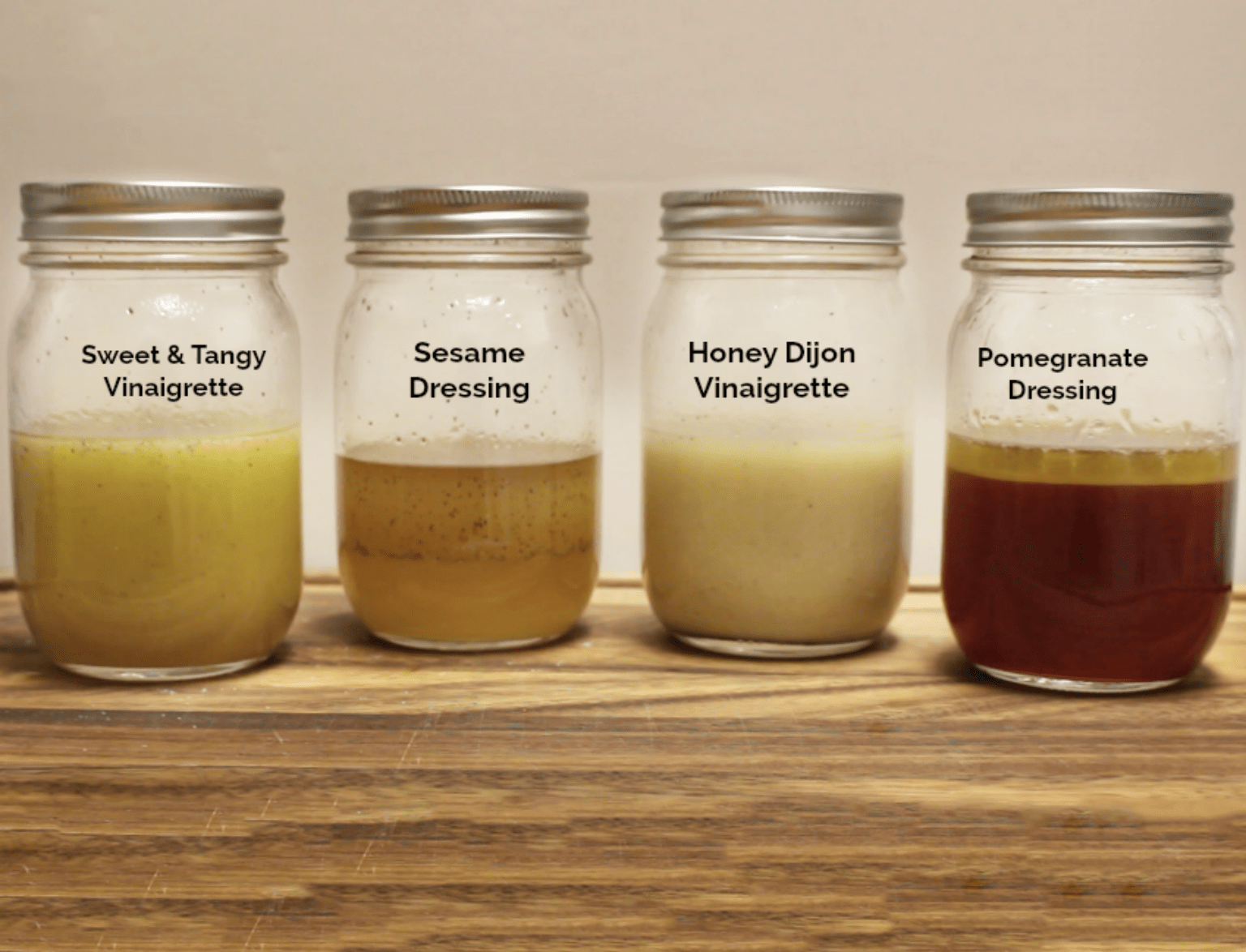 5 min OR LESS
Marukan Simple Salad Dressings
Sweet and Tangy Vinaigrette, Honey Dijon Vinaigrette, Pomegranate Dressing, Sesame Dressing- These four delicious dressings can be made in minutes and add the perfect boost of flavor to any salad!
Sweet and Tangy Vinaigrette
INSTRUCTIONS
For each dressing, add ingredients to a bowl or mason jar and simply mix together! Store for up to one week.
For more delicious recipes from Marukan, click here!