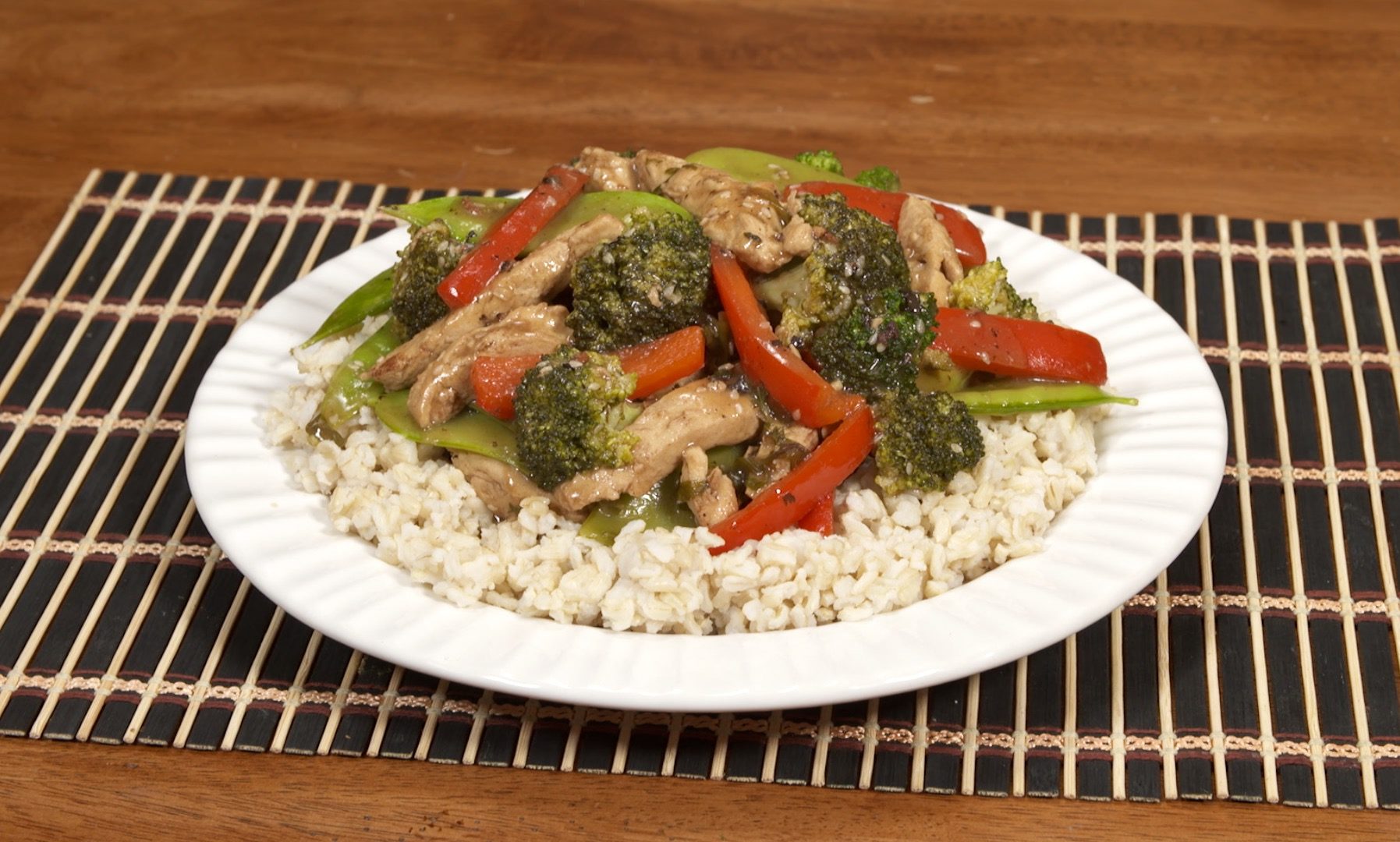 45 minutes OR LESS
Marukan Sesame "Chicken" Stir Fry
This tasty rendition of the traditional sesame chicken is made with healthy plant based ingredients that cook up quickly and deliver a tasty range of flavors and textures. This recipe was created by Marie Oser, best selling food and health author!
Plant Based Chicken Strips
Scallions, sliced with 2 inches of green stalk
Red Bell Pepper, sliced into strips
INSTRUCTIONS
Place the sauce ingredients in the order listed in a saucepan, over medium heat stirring occasionally for 5 minutes. Reduce heat to low. Combine the cornstarch and water and whisk into the sauce. Continue whisking until blended and set aside.
In a 14 inch wok pan, heat oil over medium high heat. Add garlic, scallions and pepper.  Sauté 2 minutes and add plant based 'chicken' strips. Cook mixture about 5 minutes, or until cooked through. Push mixture to the side and add broccoli. Stir, cover and simmer for about 5 minutes or just until broccoli is softening.
Pour sauce over all and stir in chopped cilantro. Sprinkle with sesame seeds, reduce heat to low and simmer 3 to 5 minutes. Add snow peas, stir for just a minute and remove from stovetop, immediately. Do not overcook snow peas.