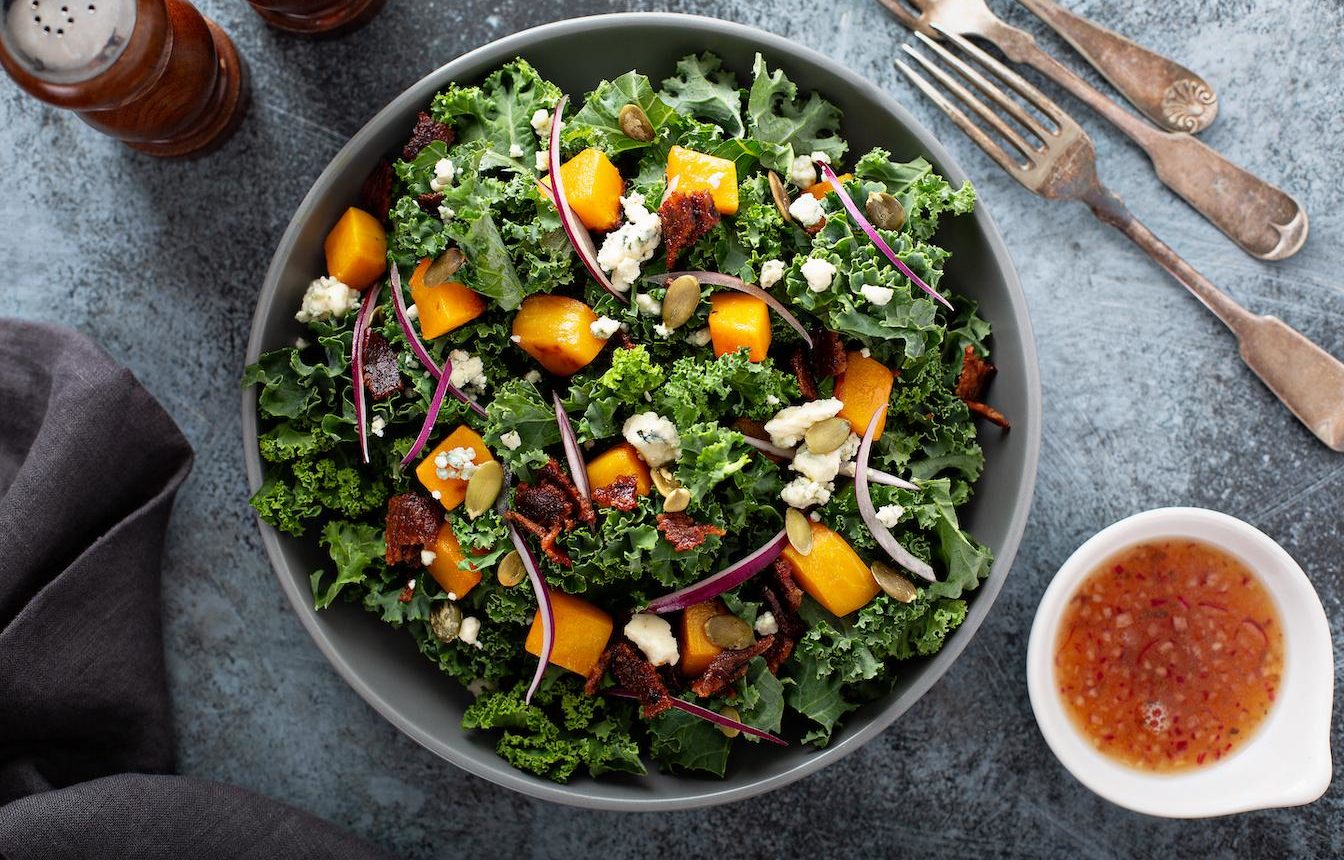 40 minutes OR LESS
Marukan Roasted Pumpkin Salad with Apple Cider Vinegar Dressing
Our Marukan Roasted Pumpkin Salad with Apple Cider Vinegar Dressing is a sweet and savory delight!
Pie Pumpkin, cubed and seeded
Pumpkin Seeds, from the pie pumpkin
INSTRUCTIONS
Preheat oven to 400°. Line a baking sheet with parchment paper and set aside. Slice the pumpkin top off, and half the pumpkin lengthwise. Remove the seeds and strings, and set aside in a colander. Remove the skin from the pumpkin and cube the rest of the pumpkin. Transfer cubes onto the baking sheet, and toss with 1 Tbsp olive oil. Cook for 20-25 minutes, until tender.
Run the seeds under cold water, removing the strings. Transfer to a paper towel and pat dry. Place the seeds onto another baking sheet in an even layer, and toss with 1 Tbsp olive oil. Place the seeds on the top rack, and roast for the last 10-12 minutes until golden.
For the Dressing:
Whisk together 1/4 Cup olive oil, Marukan Apple Cider Vinegar, maple syrup and dijon mustard in a bowl.
Remove the pumpkin and seeds from the oven and place into a bowl. Add in the kale, cranberries, goat cheese and onion. Pour dressing over the salad. Enjoy!