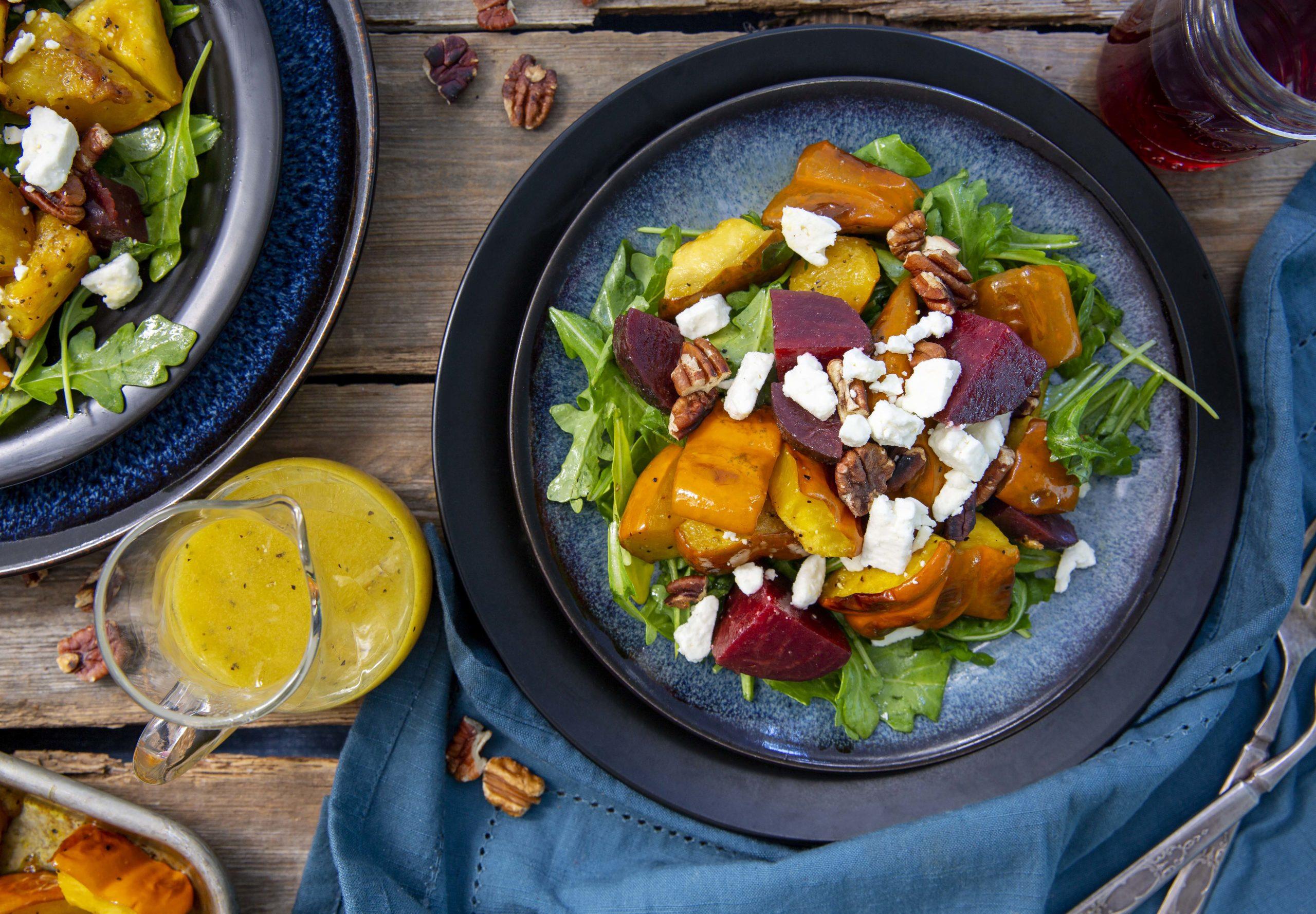 1 hour 5 minutes OR LESS
Marukan Roasted Acorn Squash Salad
Our Marukan Roasted Acorn Squash Salad is hearty, yet fresh and healthy!
Acorn Squash, halved from stem to end and seeded
Goat Cheese or Feta Cheese, crumbled
INSTRUCTIONS
Preheat oven to 425°. Cut acorn squash into approximately 1-inch chunks. Place on a rimmed baking sheet, drizzle with 1 Tbsp olive oil, sprinkle with salt and pepper and roast for 30 minutes, or until fork tender and starting to brown, stirring once or twice while cooking. On the side, combine the remaining olive oil with the Marukan Genuine Brewed Rice Vinegar, 2 Tbsp maple syrup, mustard, ½ tsp salt, and ¼ tsp pepper. Whisk well. When the squash is done, drizzle with 2 Tbsp of the dressing and 1 Tbsp maple syrup, toss to coat, and let cool slightly. Toast the pecans in a dry skillet over medium heat until warm and fragrant, stirring often, about 5 minutes. Cut the beets into chunks and toss with 1 tablespoon dressing. Toss the arugula with just enough dressing to lightly moisten. Arrange the arugula on a platter, top with the squash, beets, pecans, and cheese. Serve the remaining dressing on the side. Enjoy!