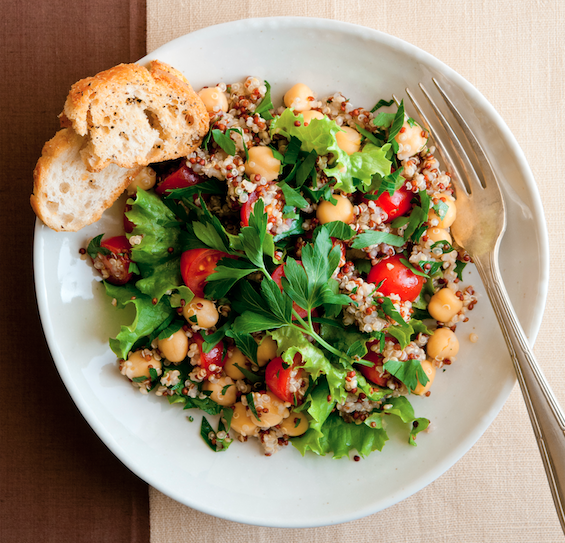 30 minutes OR LESS
Marukan Quinoa Salad
This Quinoa Salad is healthy and full of fresh ingredients!
Cherry Tomatoes, cut in half
INSTRUCTIONS
Boil 2 cups of water and add the cup of quinoa, let simmer until the quinoa has absorbed all the water, 15-20 minutes. While the quinoa is cooking, prepare the dressing (Marukan Rice Vinegar, Dijon Mustard, Olive Oil, Salt and Pepper). Once the quinoa is finished, let it cool down in a bowl. Then add the cherry tomatoes, garbanzo beans and lettuce to the quinoa. Finally drizzle your desired amount of dressing into the bowl, toss together, garnish with parsley and enjoy!