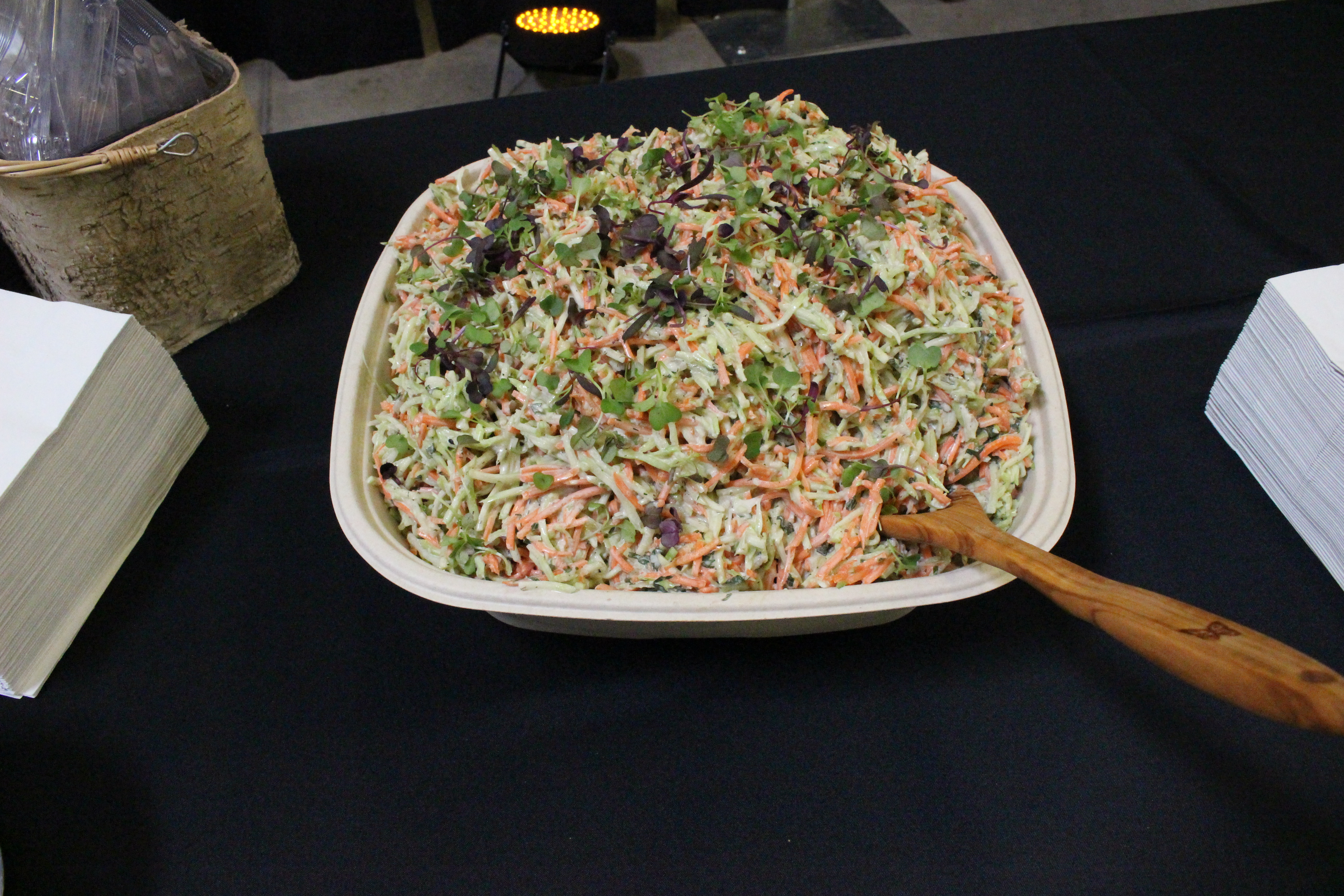 45 minutes OR LESS
Marukan Organic Southern Style Slaw
A delicious recipe developed by Chef Austin Yancey that is perfect for your next party or family get together.
Organic Carrots, shredded
Organic Broccoli, shredded
Organic Cabbage, shredded
INSTRUCTIONS
Organic Mayonnaise: 
Whisk together the following ingredients:
2 oz                            Marukan Organic Seasoned Gourmet
2 oz                            Dijon Mustard
6 oz                            Organic Olive Oil
12 oz                           Organic Peanut Oil
Salt and Pepper
Slaw:
Combine Marukan Organic Seasoned Gourmet Rice Vinegar, carrots, broccoli, cabbage, celery seeds, parsley. Then evenly coat with organic mayonnaise. Season to taste with Agave, Salt and Pepper
For more delicious recipes from Marukan, click here!