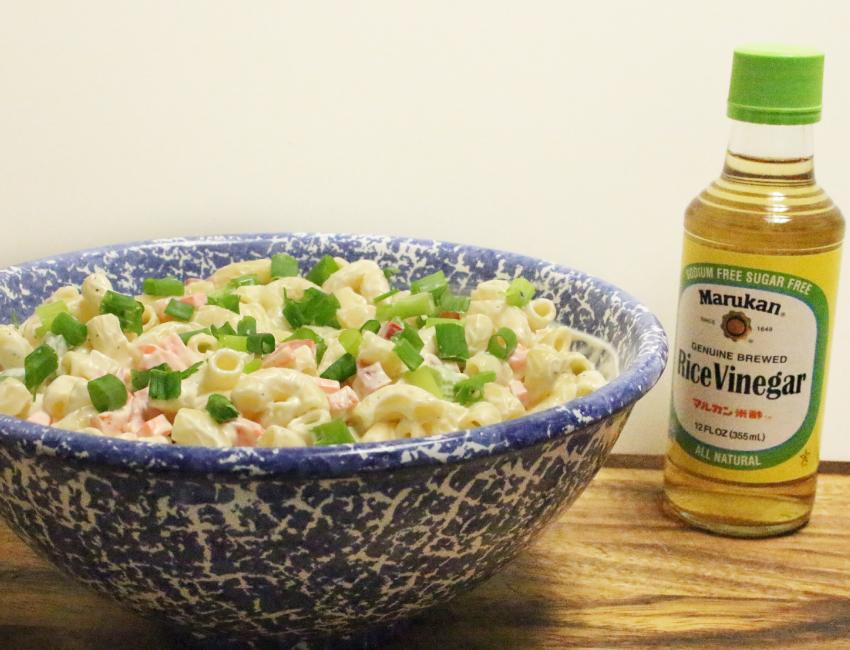 35 minutes OR LESS
Marukan Macaroni Salad
Carrots, peeled and diced
INSTRUCTIONS
Bring a large pot of water to a boil and add pasta. Cook for 10-12 minutes. Next drain the pasta, rinse with cold water, and place in a bowl to cool. While the pasta is cooling dice the onions, carrots, celery, bell pepper, and scallions. Then add everything but the scallions to the pasta and mix. Next add mayonnaise, rice vinegar, garlic powder, and salt and pepper into a bowl and whisk together. Slowly add the dressing to the pasta, and mix well. Finally, garnish with scallions, serve, and enjoy!
For more delicious recipes from Marukan, click here! 
Click HERE for a $1.00 off coupon on your favorite Marukan product!