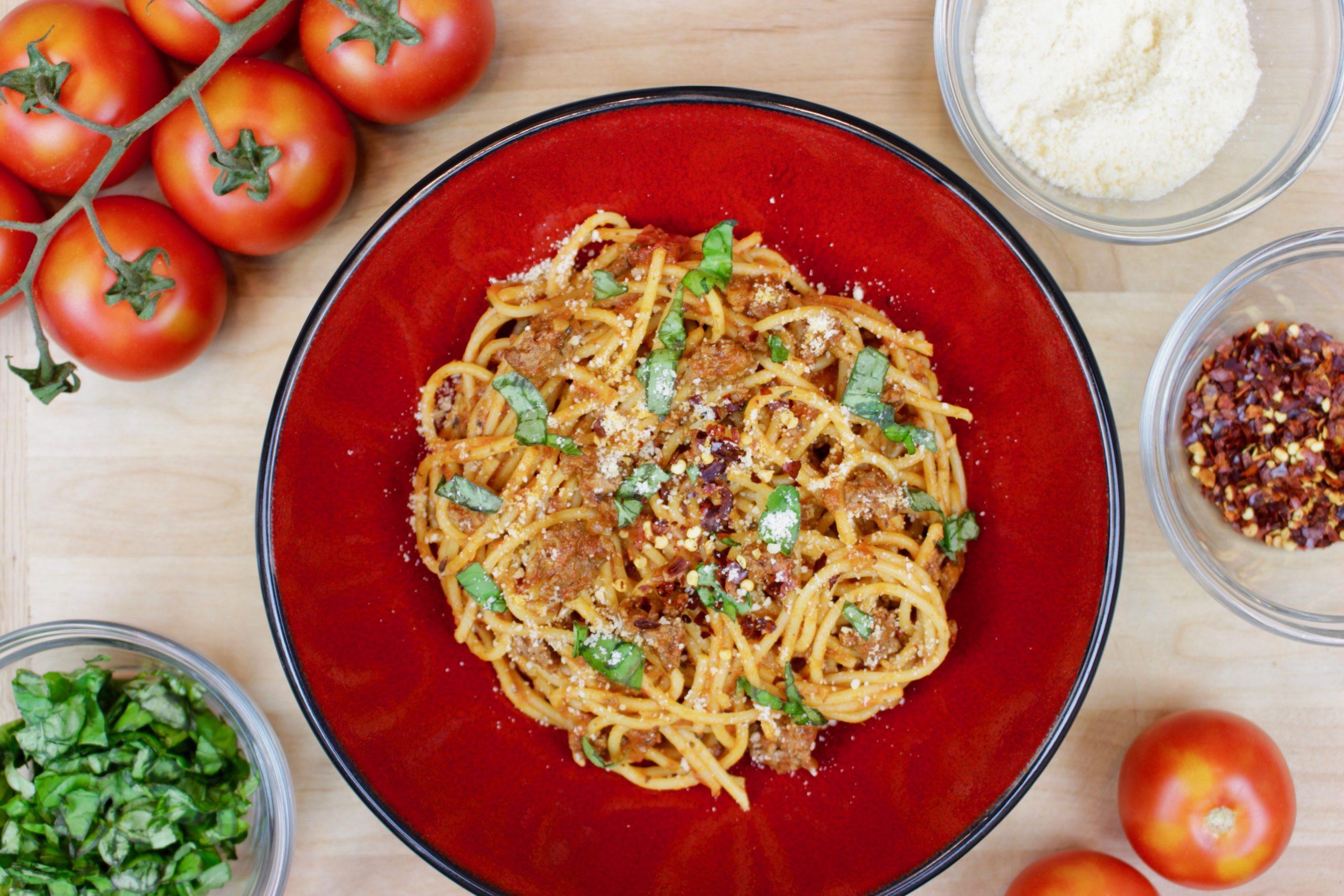 25 minutes OR LESS
Marukan Instant Pot Spaghetti
Weeknight dinner doesn't have to be difficult! Our Marukan Instant Pot Spaghetti requires minimal prep, and is on the table in under 30 minutes!
Spaghetti Noodles, halved
INSTRUCTIONS
Set Instant Pot to "Saute". Add in olive oil, ground beef, salt, onion powder, garlic powder, and black pepper. Stir and cook meat until brown. Add in 1/2 Cup of water and Marukan Genuine Brewed Rice Vinegar. Stir. Add in marinara and stir. Throw in spaghetti noodles and cover with 1 1/2 Cup of water. Do not mix, and cover. Set to "Manual" for 8 minutes. Release pressure and remove lid. Stir until combined. Top with chopped basil, red pepper flakes, and grated parmesan cheese. Enjoy!