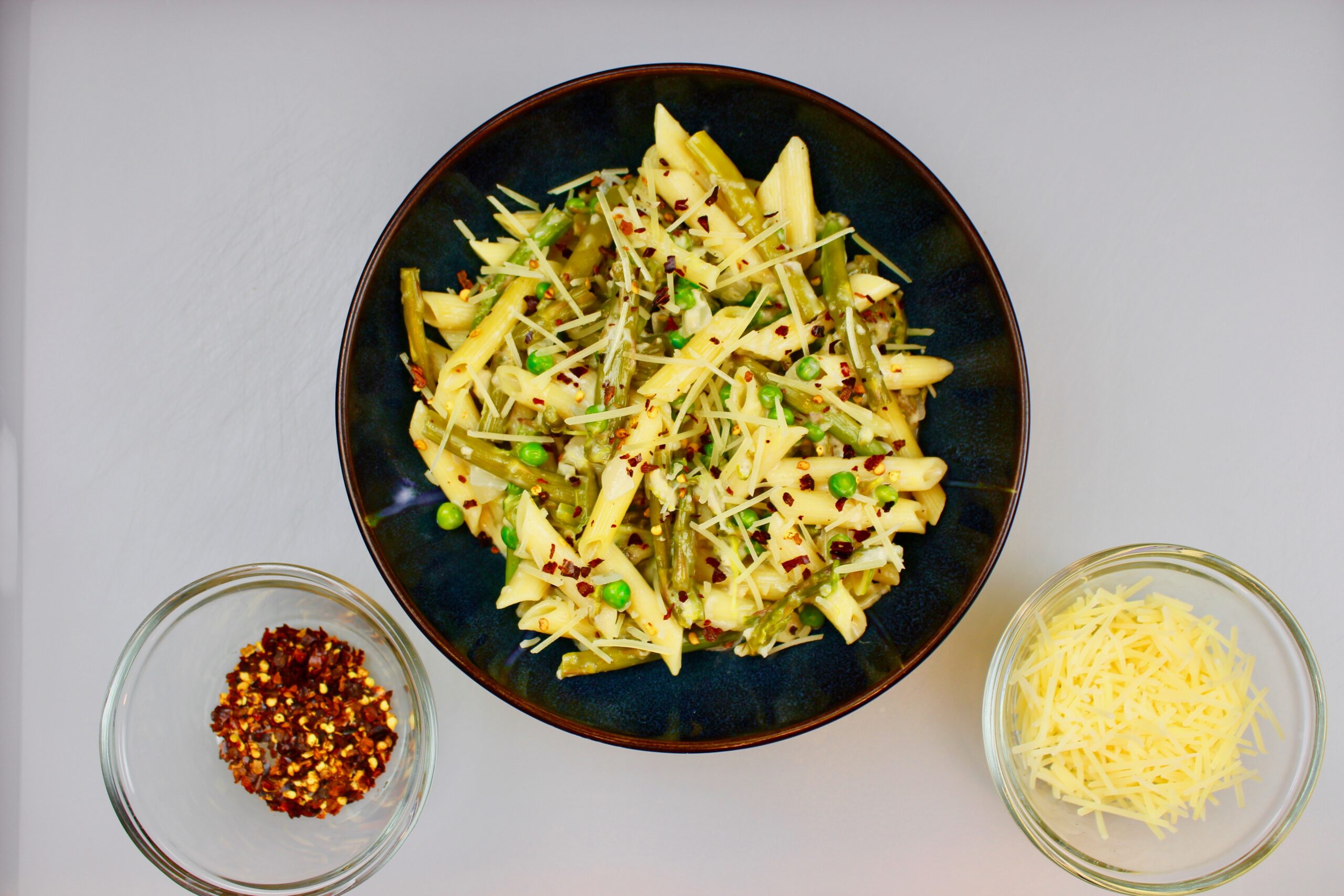 20 minutes OR LESS
Marukan Instant Pot Lemon Asparagus Pasta
Our fresh Marukan Instant Pot Lemon Asparagus Pasta Recipe is ready in the blink of an eye!
Parmesan Cheese, shredded
Lemon Juice, freshly squeezed
INSTRUCTIONS
Set Instant Pot to "Saute". Add in olive oil, onions, and garlic, cooking until fragrant. Then add in dried basil, dried thyme, Marukan Genuine Brewed Rice Vinegar, vegetable broth, penne pasta, asparagus, black pepper, and salt. Mix together and cover. Set to "Manual" for 6 minutes. Release pressure and remove lid. Stir in green peas, heavy cream, parmesan cheese, and lemon juice and let cook until peas are softened. Garnish with red pepper flakes and more parmesan cheese. Enjoy!