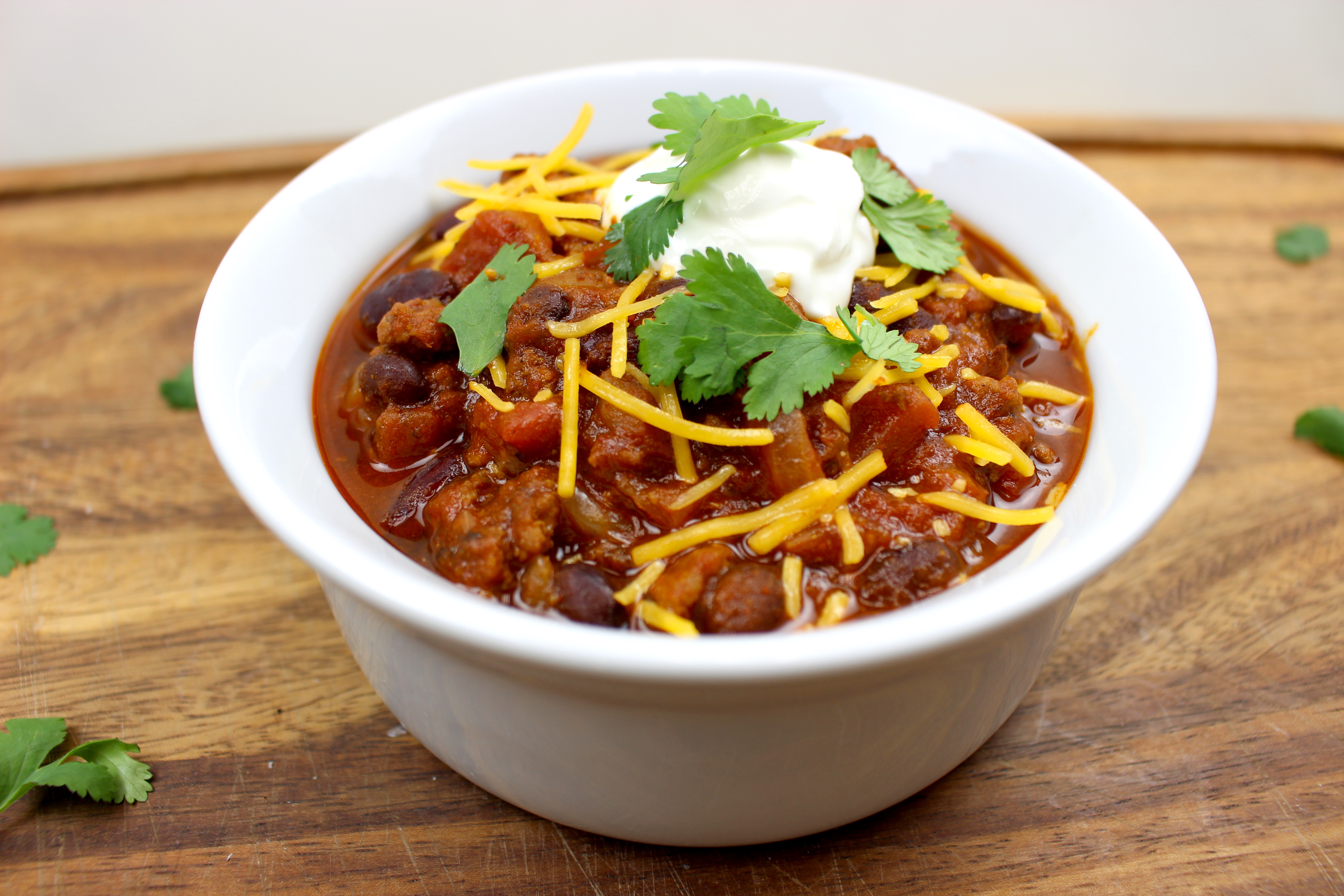 40 minutes OR LESS
Marukan Instant Pot Chili
Warm up your taste buds with this amazing chili recipe!
Crushed Tomatoes, with juice
INSTRUCTIONS
Set Instant Pot to "sauté". Grease pot with cooking spray and add the beef. Cook until beef has browned, making sure to crumble the beef as it cooks. Turn off Instant Pot, remove beef and rinse out pot. Next turn the Instant Pot back on and set to sauté. Then add the garlic and onion. Cook until tender (4-6 minutes). Then add in all remaining ingredients: beans, tomato paste, crushed tomatoes, beef stock, rice vinegar and mix together. Then add the Worcestershire sauce, spices and mix together. Close the Instant Pot, turn the pressure release knob to "sealing", select "manual" mode and set time to 18 minutes. After 18 minutes, quick release pressure by turning knob from "sealing" to "venting".
Serve with desired amount of sour cream, cilantro and shredded cheese – enjoy!