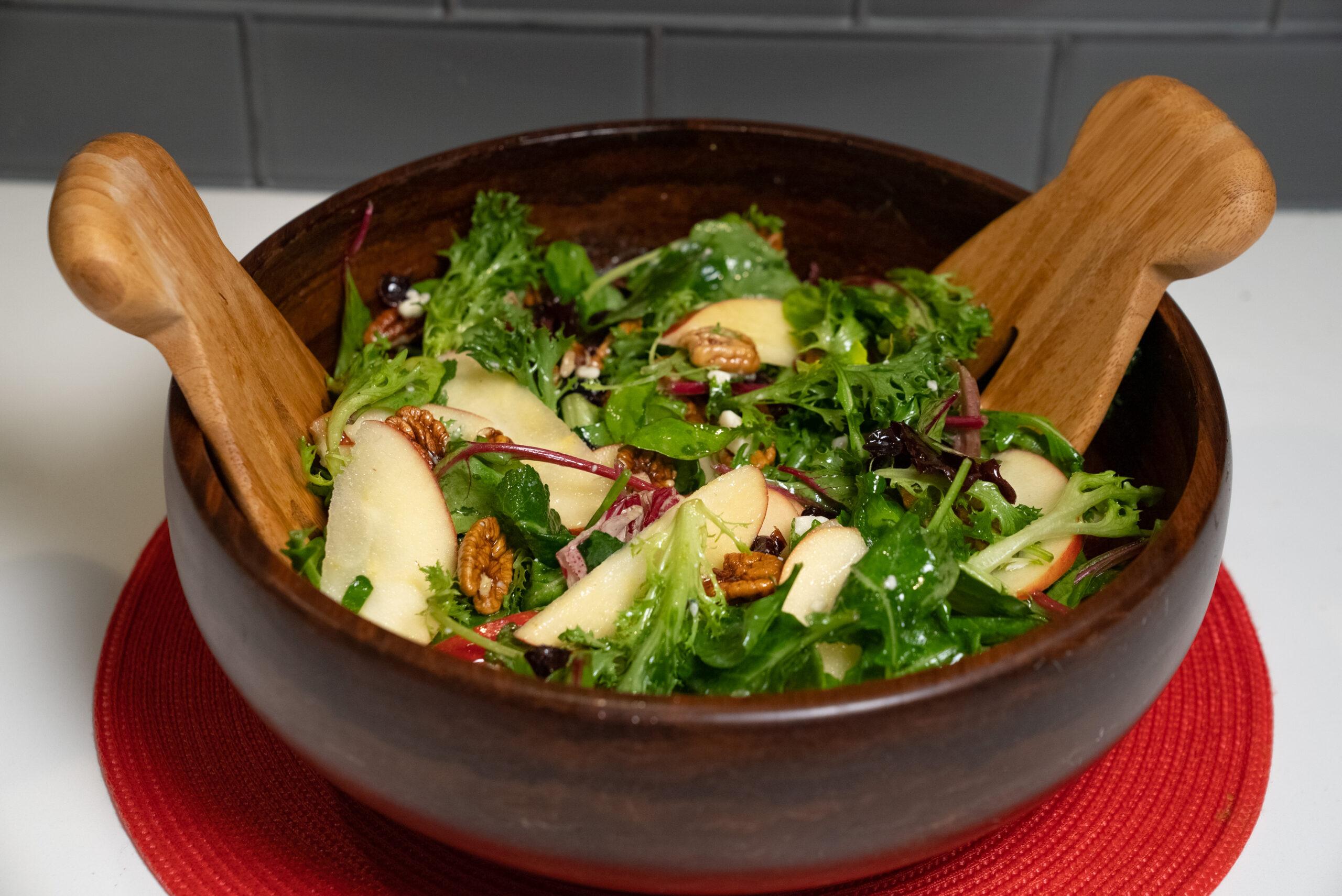 10 minutes OR LESS
Marukan Honeycrisp Salad
Consider adding our Marukan Honeycrisp Salad to your menu. This elegant dish is ready in just 10 minutes!
Spring Mix Lettuce Greens
Honeycrisp Apples, sliced
INSTRUCTIONS
In a bowl, whisk together the olive oil, Marukan Organic Apple Cider Vinegar, apple cider, honey, lemon juice, salt, and black pepper. Set aside. In another bowl, layer the spring mix, honeycrisp apples, pecans, dried cranberries and blue cheese together. Pour dressing over the salad, toss, and enjoy!