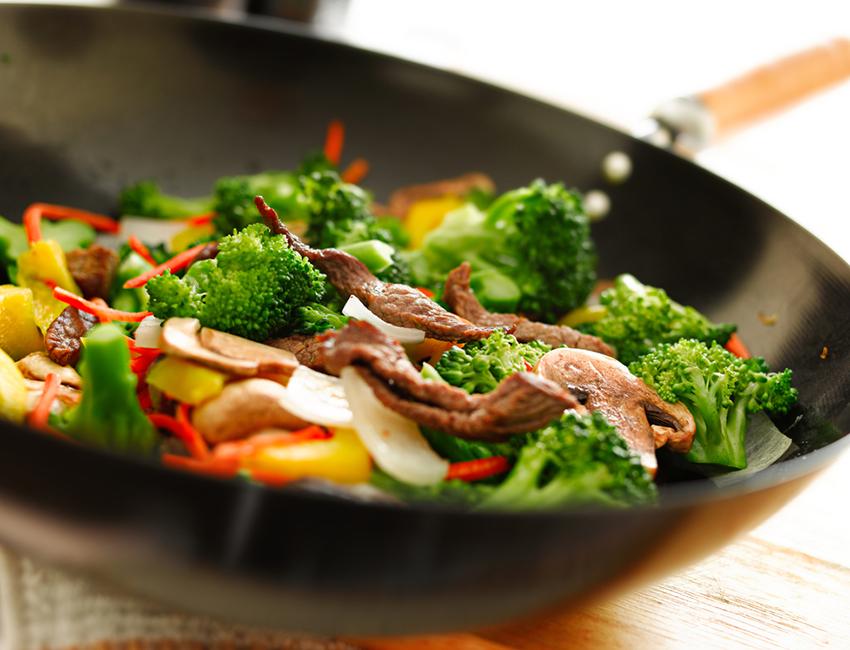 45 minutes OR LESS
Marukan Easy Ponzu Stir-Fry Supper
Simple to make and delicious.
Lean Beef, Pork or Chicken, cut into bite sizes
Garlic, finely chopped, divided
Medium Yellow Bell Pepper, cut into strips
Medium Red Bell Pepper, julienned
Medium Zucchini, thinly sliced
Small Onion, sliced into crescents
Lightly Packed Cilantro Leaves
INSTRUCTIONS
Marinate meat in 1 Cup of Marukan Ponzu, garlic and ginger for 30 minutes and drain.
In wok or large skillet with lid, heat oil over high heat.
Add meat to hot pan and stir-fry for 3 to 4 minutes or until cooked; remove and set aside.
Add bell pepper, zucchini, broccoli, mushrooms and onion; stir-fry for 3 minutes.
Cover and steam for 2 minutes.
Add cilantro and cooked meat; stir-fry for 2 minutes.
Combine 2/3 cup of Ponzu (brown label) and cornstarch.
Add to stir-fry until the sauce is thick and clear.
Sprinkle with sesame seeds and serve over hot rice.