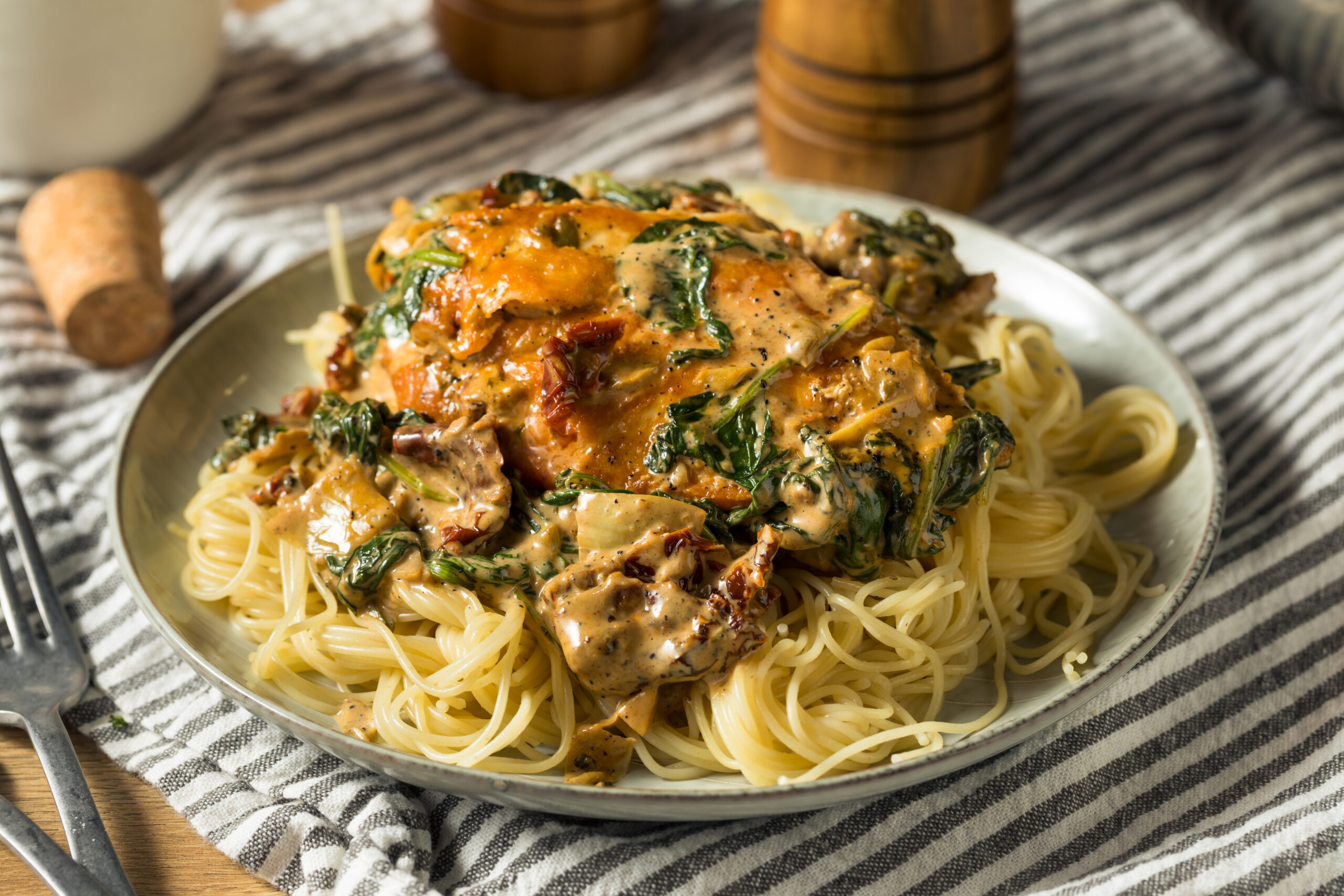 30 minutes OR LESS
Marukan Chicken Spinach Pasta
Our Marukan Chicken Spinach Pasta is ready in just 30 minutes!
Chicken Breast, boneless and skinless
Sun Dried Tomatoes, drained
INSTRUCTIONS
In a skillet, add olive oil and warm over medium-high heat. Season chicken with salt and pepper, and add to skillet. Cook until brown and set aside. Then add butter, Marukan Genuine Brewed Rice Vinegar, Italian seasoning, garlic, spinach and sun dried tomatoes to the skillet, cooking until the spinach has wilted. Add in heavy cream and parmesan cheese, cooking until simmered. Add the chicken back into the sauce and mix. Serve over pasta and enjoy!