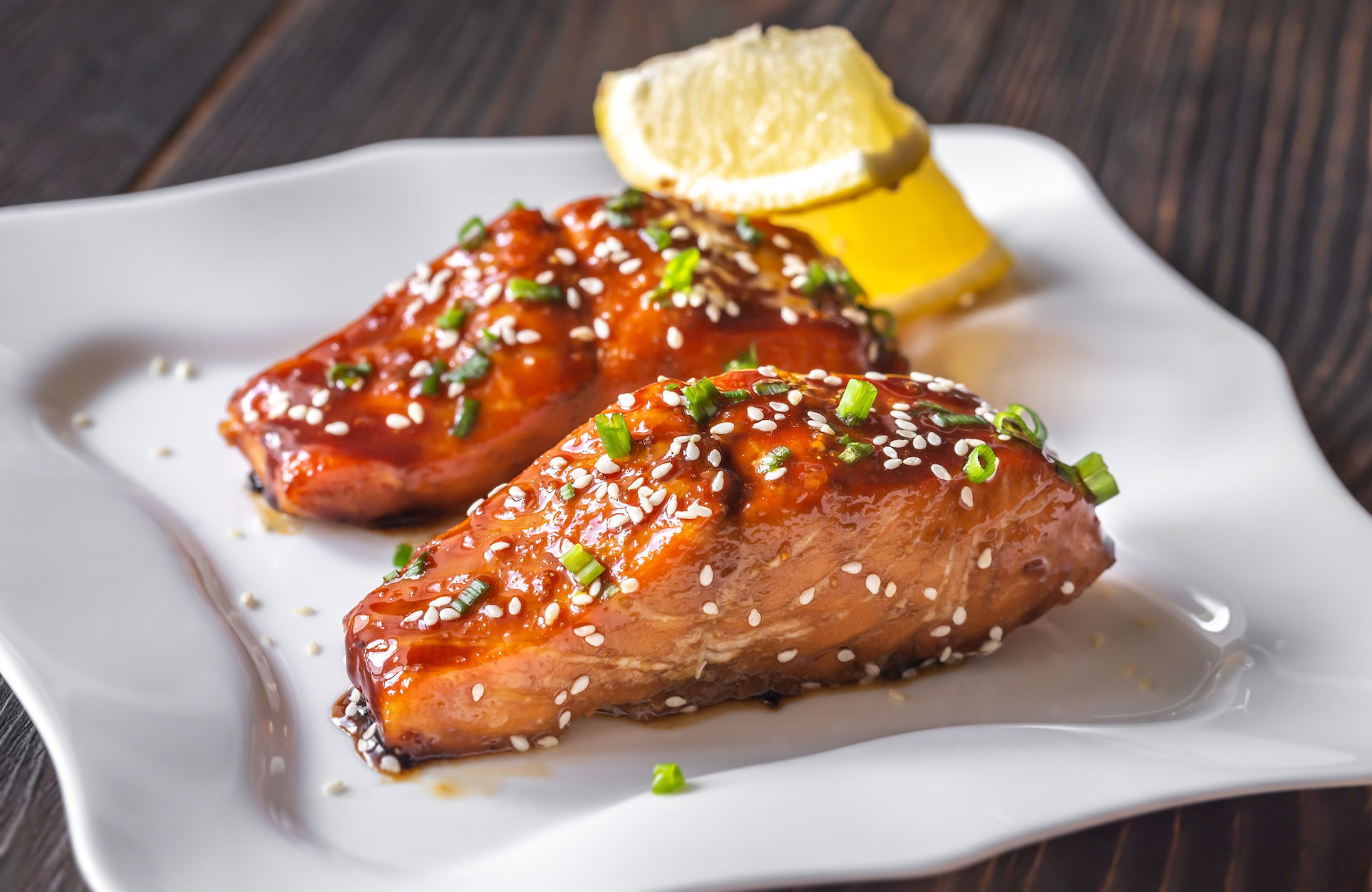 30 minutes OR LESS
Marukan Baked Teriyaki Salmon
Make this quick and easy Marukan Baked Teriyaki Salmon for dinner tonight!
Light Brown Sugar, packed
INSTRUCTIONS
Preheat oven to 400˚F. Cover a large rimmed baking sheet with foil and brush with oil. In a bowl, combine teriyaki sauce, Marukan Yuzu Ponzu Premium Soy Dressing with Yuzu Citrus, Marukan Genuine Brewed Rice Vinegar, hoisin sauce, brown sugar, sesame oil, ginger, and garlic. Stir until all the brown sugar is dissolved. Place salmon fillets in a bowl, and pour the mixture over the top of the salmon. Cover and place in fridge for at least 20 minutes. Move salmon onto the baking sheet and set marinade to the side. Bake until salmon is cooked through and flaky (about 13-16 minutes depending on the salmon thickness).
Visit our coupon page to learn how to Save $1.00 on your favorite Marukan product.