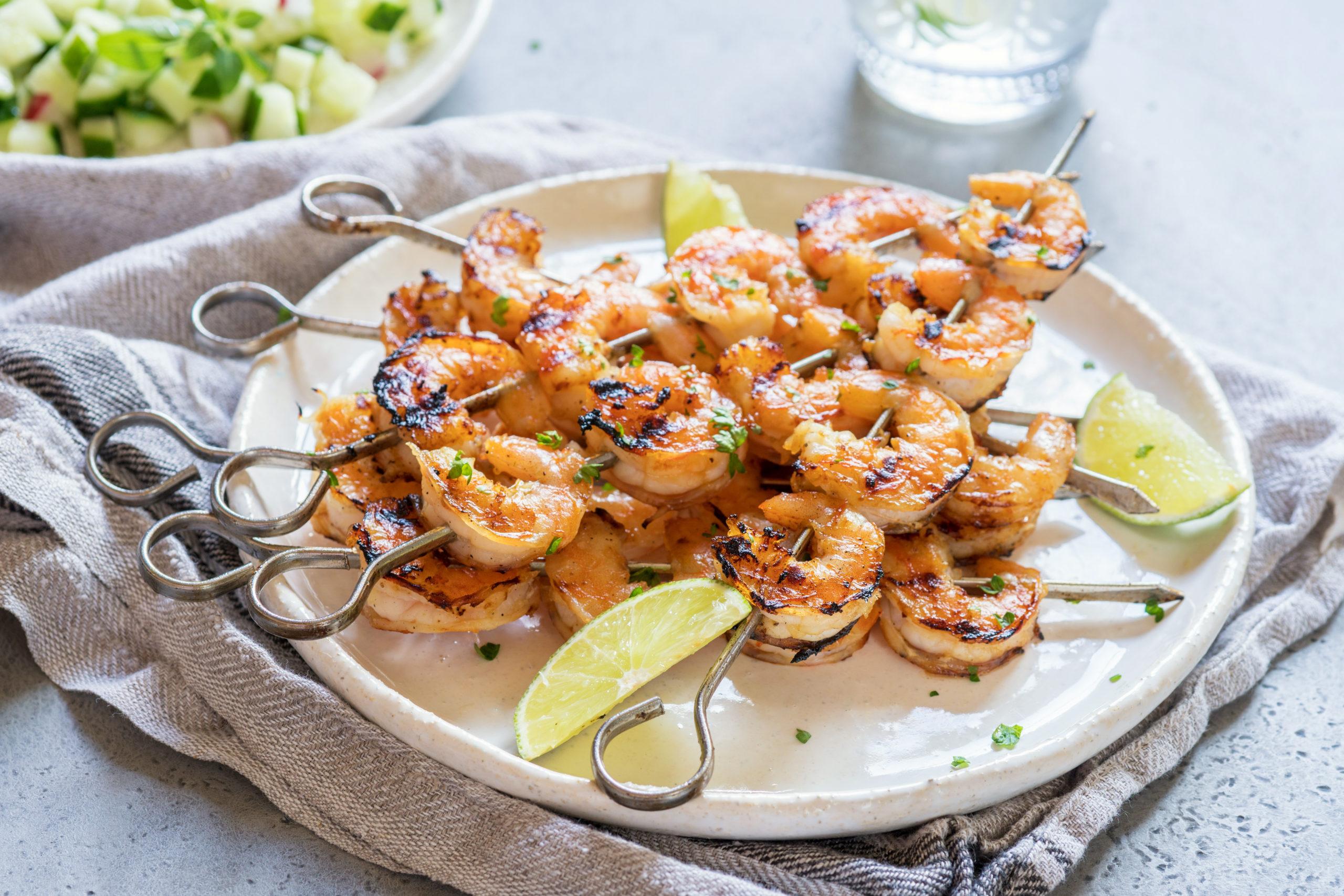 1 hour 10 minutes OR LESS
Marukan Apple Cider Vinegar Grilled Shrimp Skewers
Fire up the grill for these Marukan Apple Cider Vinegar Grilled Shrimp Skewers!
Shrimp, peeled and deveined
Lime Juice, freshly squeezed
INSTRUCTIONS
Combine ingredients together in a bowl and mix well. Cover bowl and chill for 1 hour. Place shrimp on skewers and grill each side over high heat for 2-3 minutes. Enjoy!