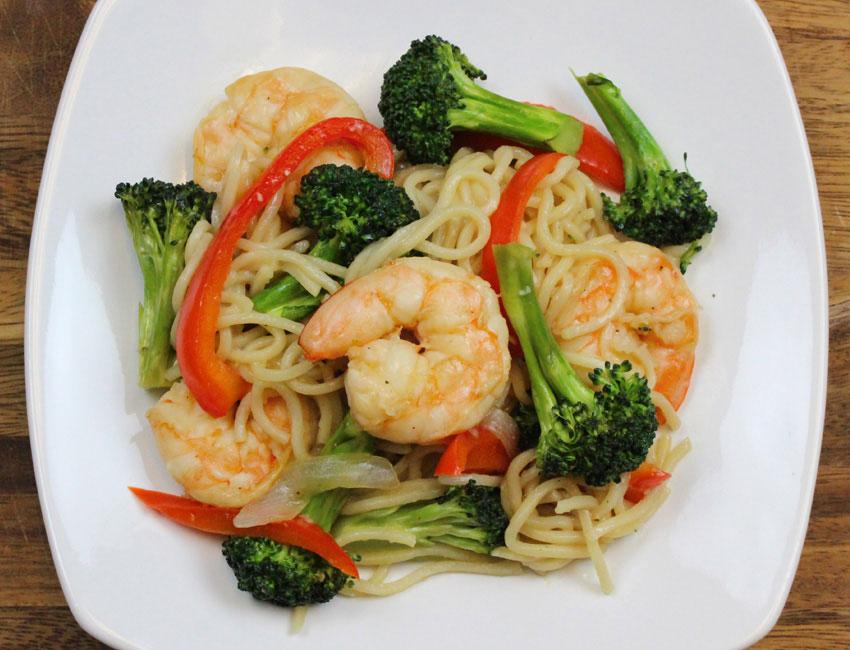 30 minutes OR LESS
Marukan Shrimp and Vegetable Noodle Stir Fry
Peeled and Deveined Shrimp
Broccoli Head, cut into florets
INSTRUCTIONS
Prepare vegetables and noodles.
For Marinade:
Combine rice vinegar, soy sauce, honey and garlic in a bowl and whisk together. Then add the peeled, deveined shrimp and coat with the marinade.
For Stir Fry:
First, pour 1 Tbsp of olive oil to a pan. Then add the sliced onion, bell pepper, and broccoli florets. Mix all the vegetables together and place them around the pan. Next, add the marinated shrimp and stir with the vegetables. Then add the pre-cooked noodles of your choosing and combine everything together.
Serve and enjoy for lunch or dinner!