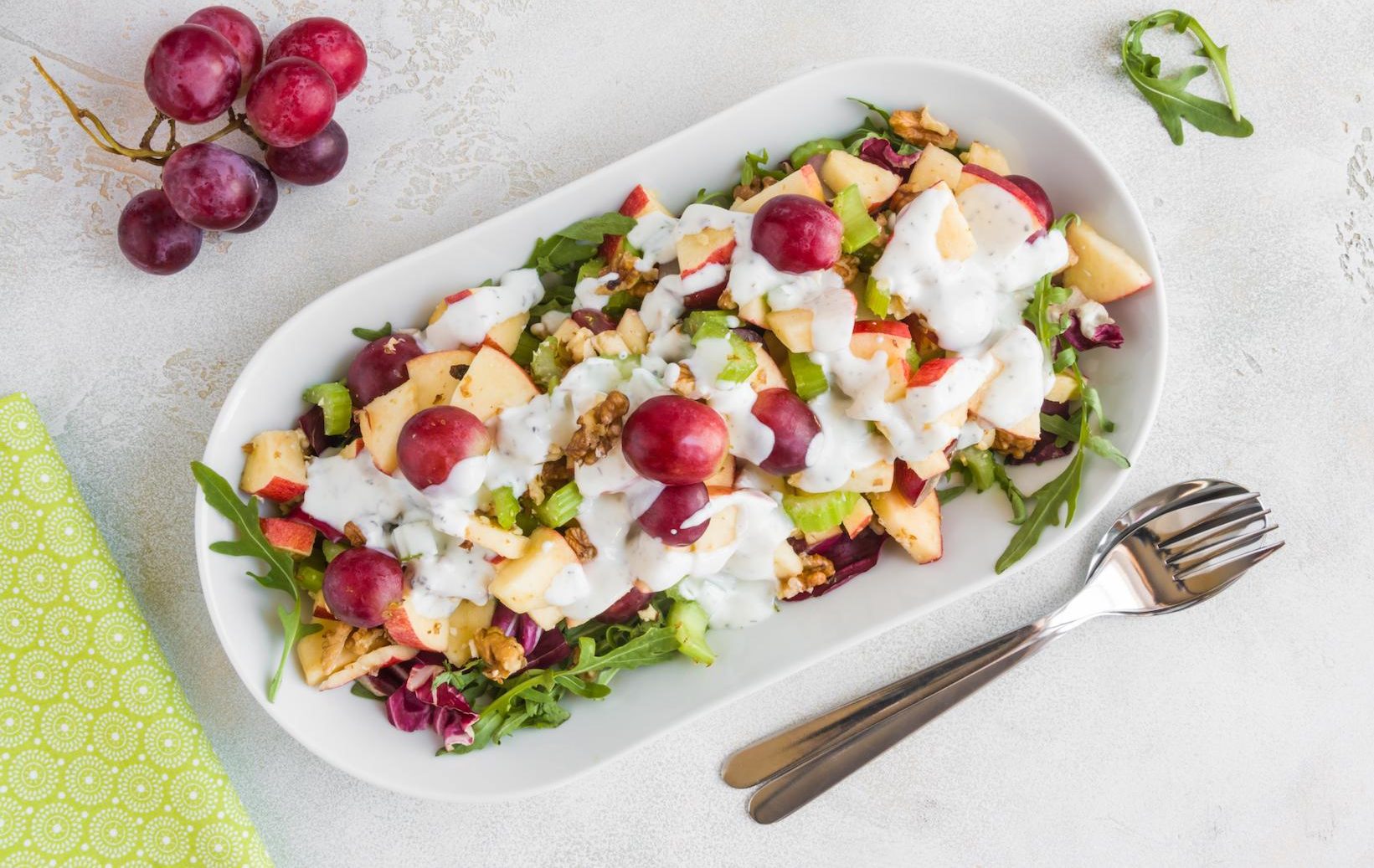 30 minutes OR LESS
Marukan Waldorf Salad
Our Marukan Waldorf Salad is a delicious blend of fresh fruit, nuts and greens topped with a creamy dressing!
Red Apple, cut into chunks
INSTRUCTIONS
Combine celery, apple, grapes, walnuts, cabbage, and arugula together in a large bowl. On the side, combine Marukan Apple Cider Vinegar, mustard, yogurt, honey, salt and black pepper. Whisk until well-combined. Pour the dressing over the salad. Enjoy!