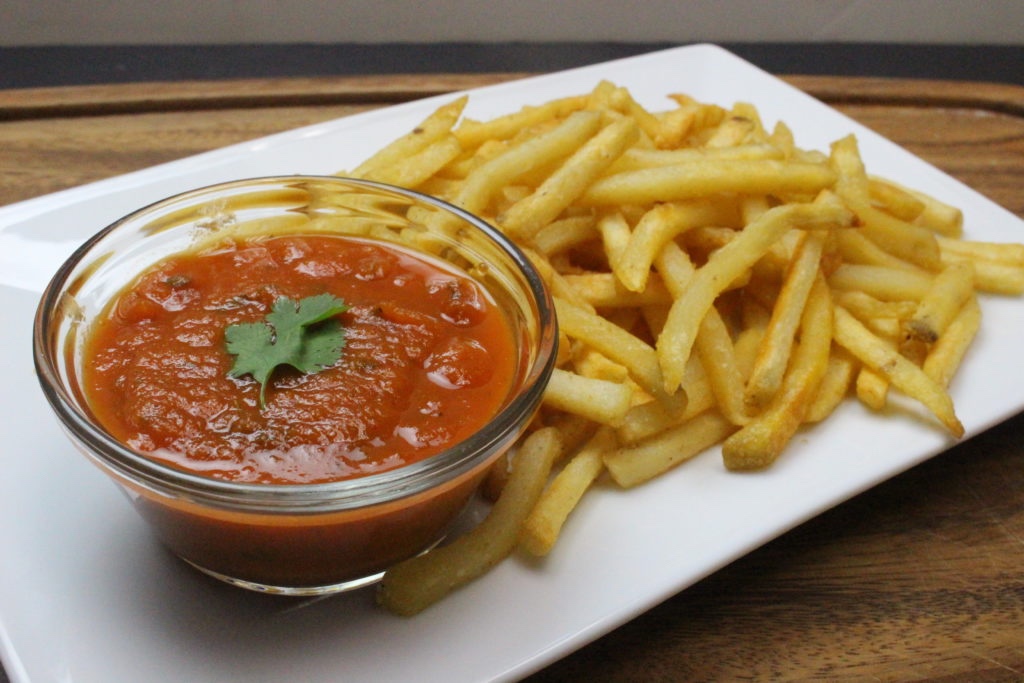 2 hours OR LESS
Marukan Spicy Ketchup
Check out this Spicy Ketchup recipe, perfect for canning!
Cayenne Pepper (optional)
INSTRUCTIONS
Heat olive oil in saucepot. Cook onion and garlic over medium heat, stirring occasionally until golden brown. Stir in tomatoes, salt, and pepper. Cook for 20 minutes, or until tomatoes are completely softened and have released most of their liquid. Remove from heat and cool slightly. Puree tomato mix in blender. Cook puree over medium heat for about 1 hour or until reduced in half, stirring occasionally. Lower heat if needed to prevent scorching. Stir in remaining ingredients. Add a dash of cayenne pepper for an extra kick. Enjoy with your favorite french fries!