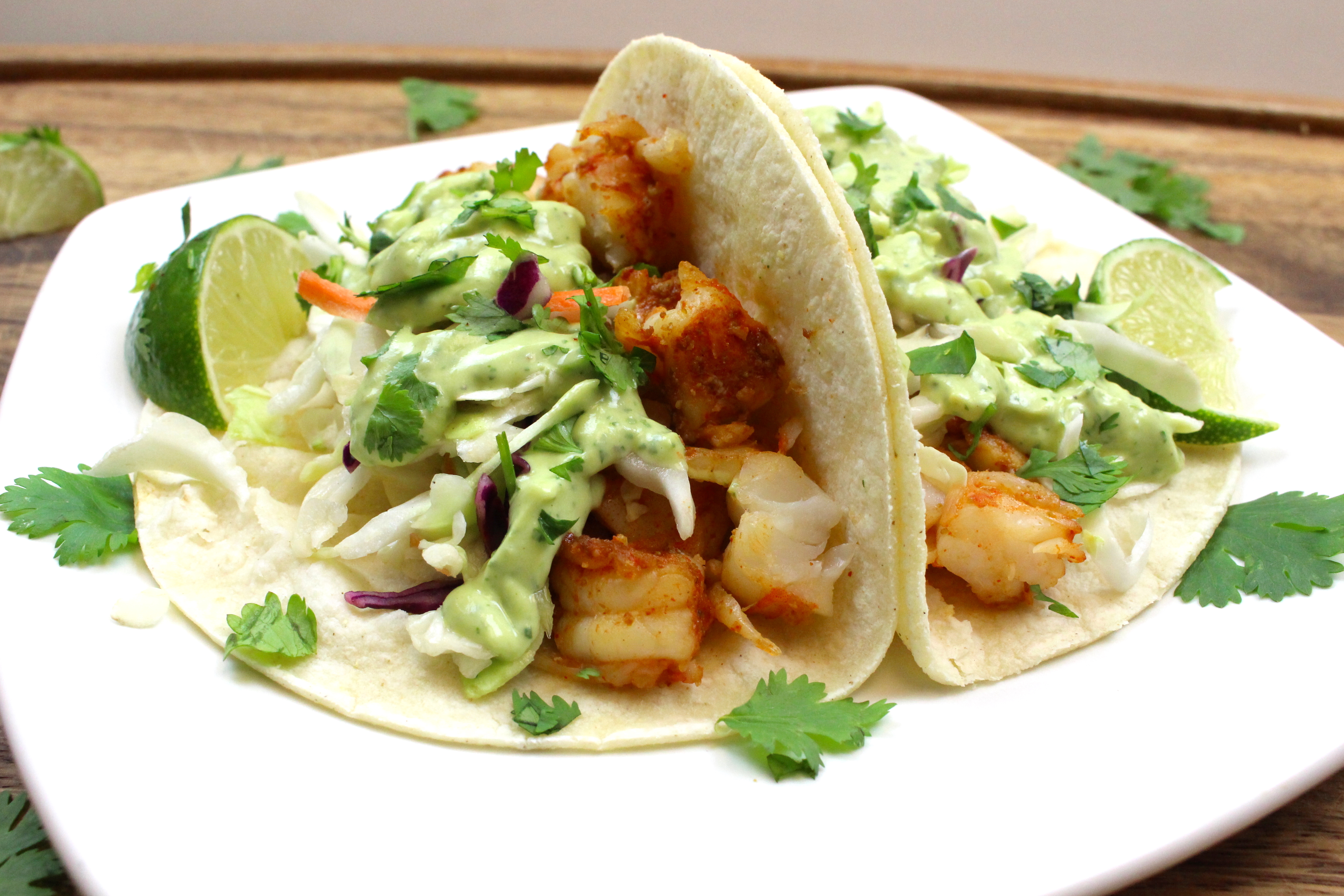 30 minutes OR LESS
Marukan Shrimp Tacos with Avocado Crema
Large peeled, deveined shrimp cut in bite sized pieces
Small Corn or Flour Tortillas
INSTRUCTIONS
For Avocado Crema:
Combine avocado, rice vinegar, lime juice, sour cream, cilantro, salt and pepper in a food processor. Blend until smooth.
For Slaw:
Add the slaw mixture and Marukan Seasoned Gourmet Rice Vinegar in a medium sized bowl and mix together.
For Shrimp:
Season shrimp with cumin and chili powder in a large bowl. Heat a large greased skillet over medium-high heat. Then add the shrimp and cook until pink, about 5 minutes.
For Tacos:
Place desired amount of shrimp, slaw and avocado crema on each taco. Garnish with cilantro and add a squeeze of fresh lime to taste.