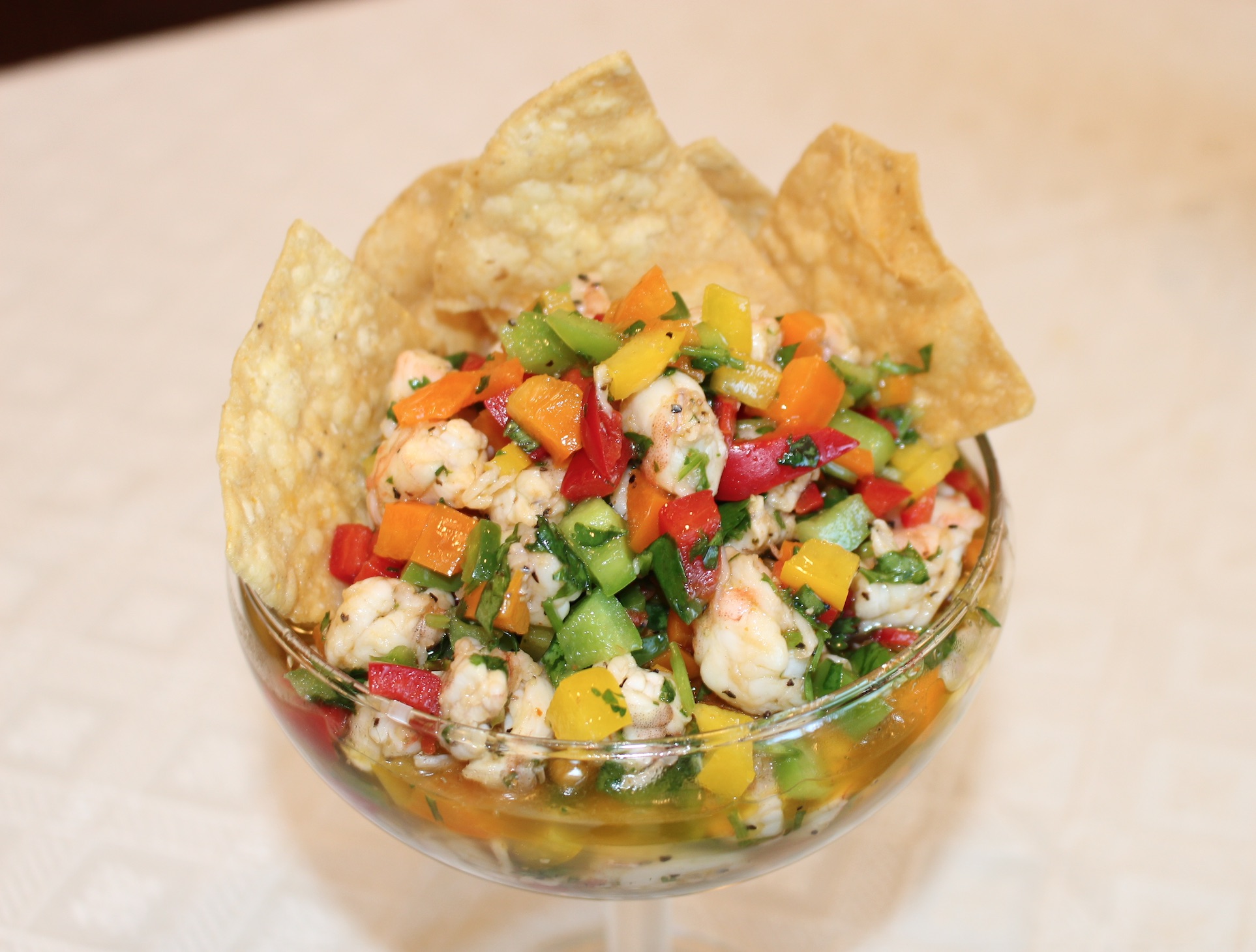 Shrimp 3 - 4 hrs, Prep 15 Minutes OR LESS
Marukan Shrimp Ceviche
Perfect appetizer to serve with tortilla chips!
Yellow Bell Pepper, diced
Orange Bell Pepper, diced
INSTRUCTIONS
Prep shrimp ahead of time. Pour Marukan Genuine Brewed Rice Vinegar over shrimp and allow to sit for 3 – 4 hours in refrigerator, stirring occasionally until shrimp is cooked and pink in color.
After shrimp is done, toss shrimp with remaining ingredients and serve as a dip with tortilla chips or on its own.