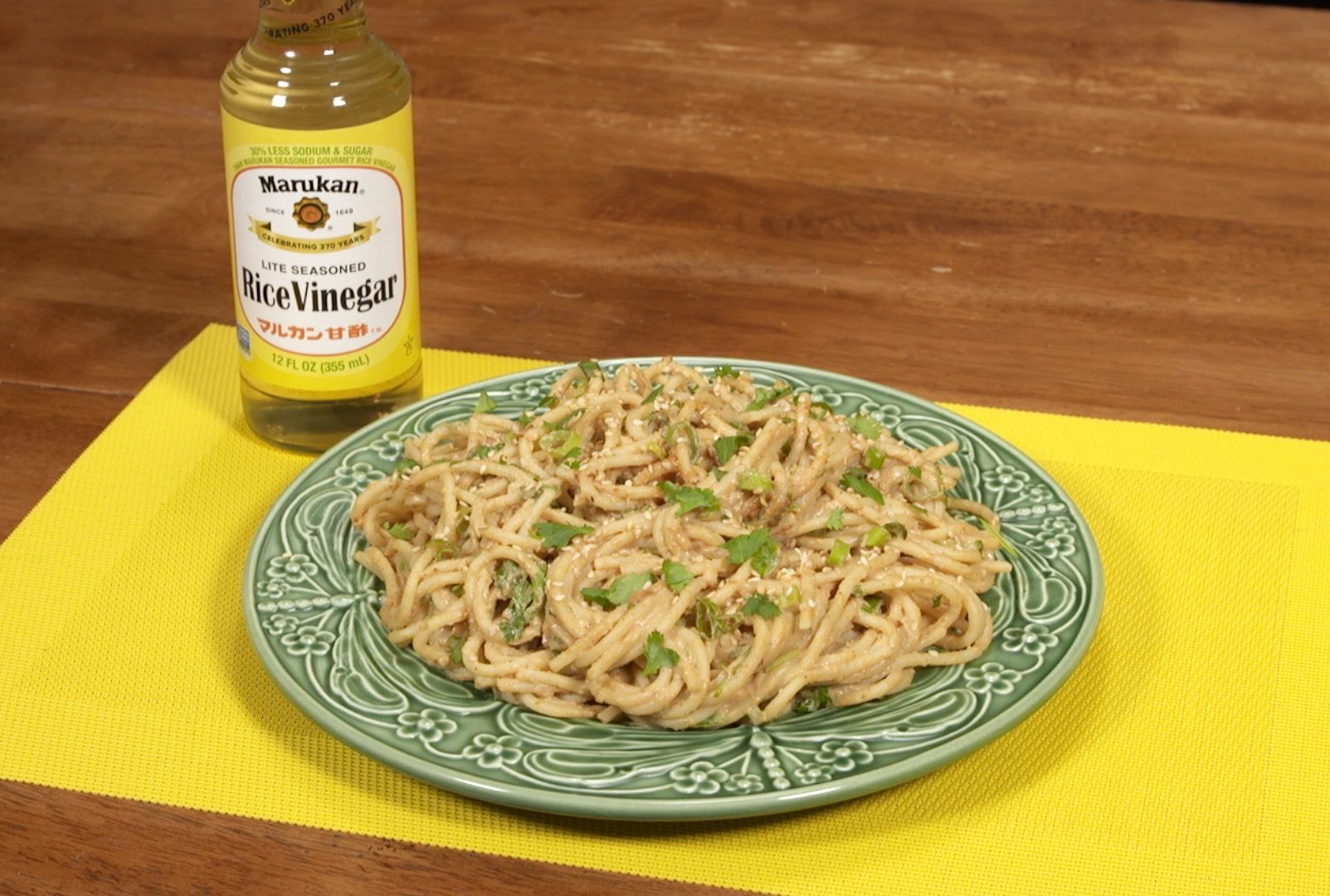 30 minutes OR LESS
Marukan Cold Sesame Noodles
Try this spicy, creamy and delicious szechuan dish tonight! This recipe was created by Marie Oser, best selling food and health author!
Spaghetti, cooked, rinsed, and drained
Scallions, thinly sliced and divided
INSTRUCTIONS
Cook the pasta according to package directions. Drain and rinse with cold water. Set aside, rinsing occasionally to keep noodles from sticking. Toast sesame seeds in a small dry frying pan. set aside. In a mixing bowl or 4-cup liquid measuring cup, combine the peanut butter, tamari, Marukan Lite Seasoned Rice Vinegar, cilantro, 2/3 cup of the scallions, garlic and ginger. Add the warm broth, sesame oil, and Sambal Olek. Mix thoroughly, pour over noodles and toss to mix well. The viscosity of nut butters can vary, so if the sauce is too thick or thin, simply adjust with a little broth or nut butter to reach desired consistency. Garnish with reserved scallions and toasted sesame seeds. Serve immediately or chill covered in the refrigerator.