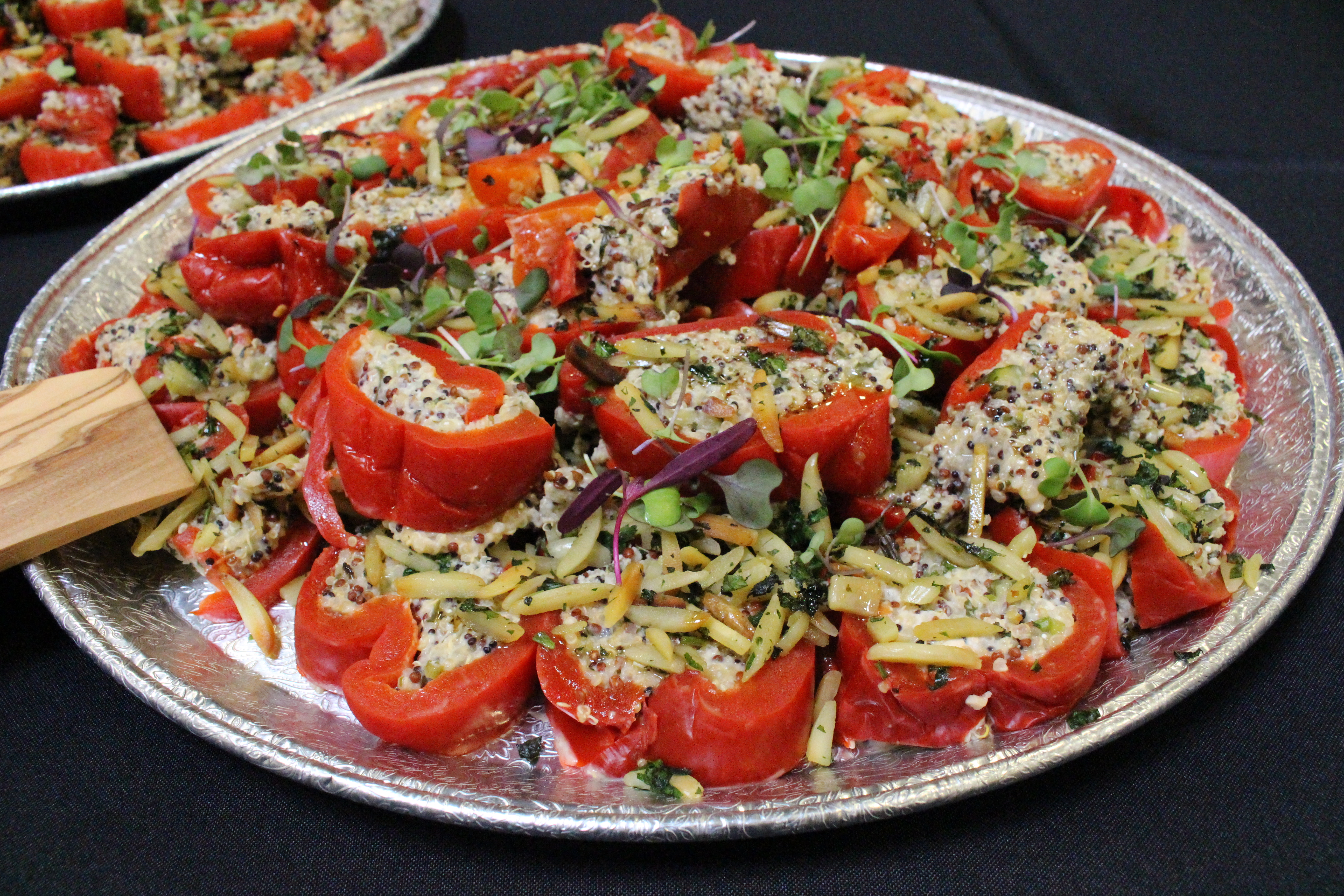 3-4 hours OR LESS
Marukan Quinoa and Goat Cheese Stuffed Peppers
A delicious recipe developed by Chef Austin Yancey that is perfect for your next party or family get together.
Slivered Almonds, toasted
INSTRUCTIONS
Quinoa:
Bring vegetable stock to a simmer. Add quinoa and cook until tender, season with salt and pepper, and set aside. 
Pickled Garlic:
Bring Marukan Seasoned Gourmet to a simmer. Add sliced garlic and remove from heat; allow to pickle 3-4 hours.
Salad Assembly:
While quinoa is still warm, mix it with goat cheese, pickled garlic, herbs, toasted almonds, lime juice and olive oil. Season with garlic pickling liquid, salt and pepper. Then stuff mixture into peppers and serve.