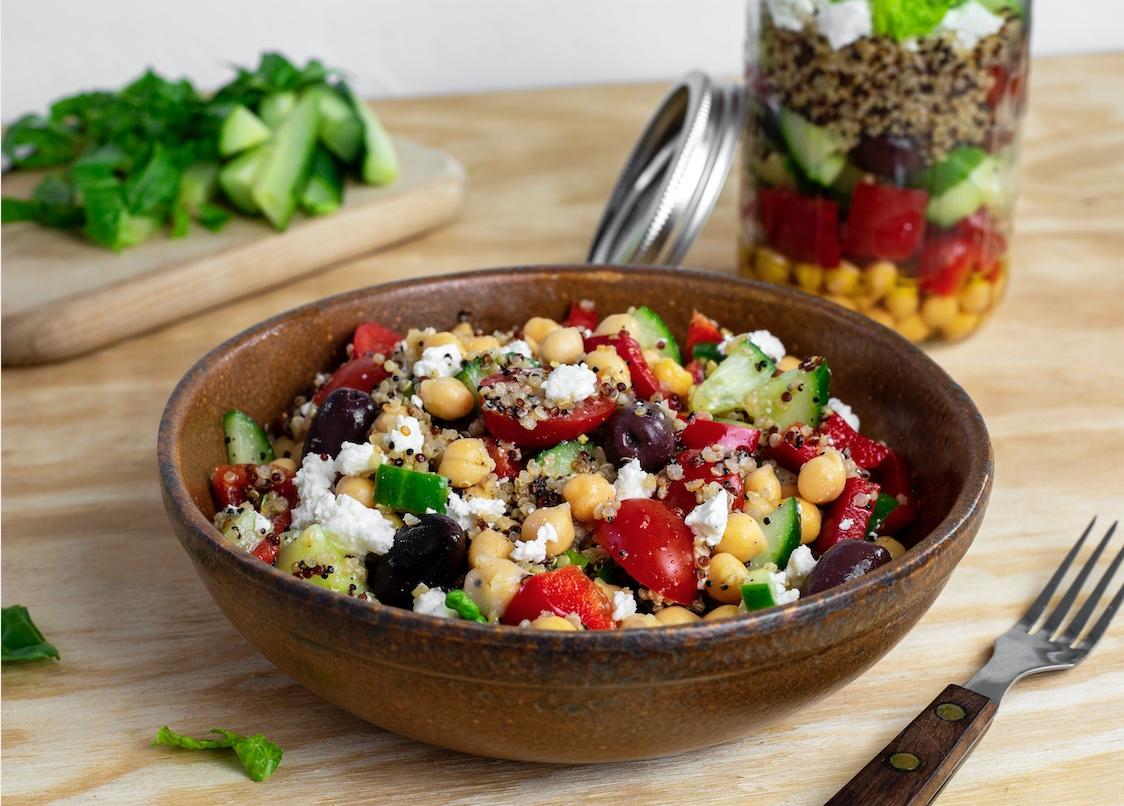 25 minutes OR LESS
Marukan Mediterranean Quinoa Mason Jar Salads
Looking to eat healthier, save money, and get organized with meal prep? We have the answer – Mason Jar Salads.
Chickpeas, rinsed and drained
Red Bell Pepper, seeded, deveined, and chopped
English Cucumber, chopped
Romaine or Iceberg Lettuce, chopped
INSTRUCTIONS
Combine the olive oil, vinegar, salt and pepper, and whisk well. Divide between two wide mouth 24 ounce or quart-sized Mason jars.
Layer the salad ingredients into the jar in the order given. Tighten the lid and refrigerate for up to five days.
Makes 2 salads.