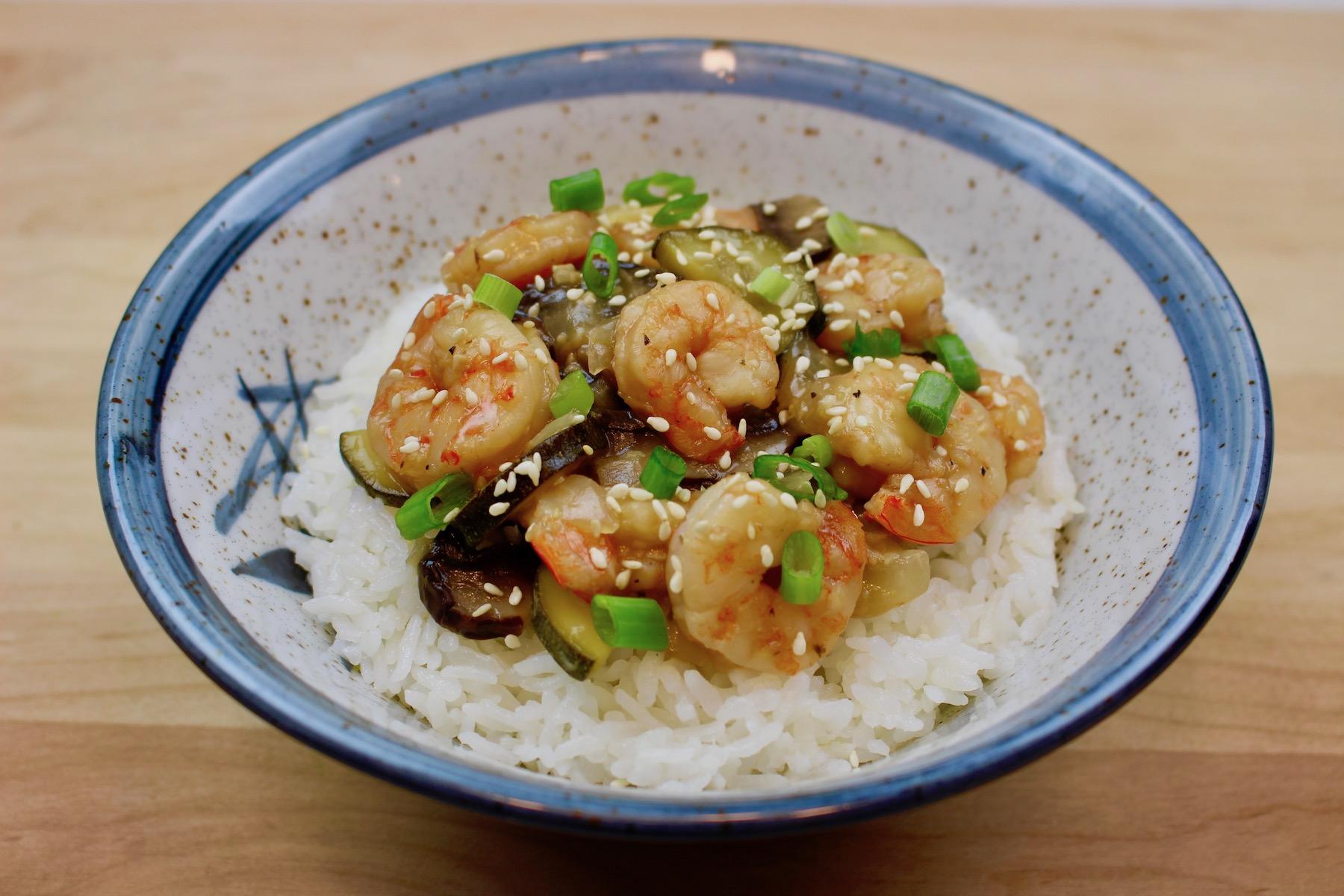 20 minutes OR LESS
Marukan Instant Pot Hibachi Shrimp Bowls
Our Marukan Instant Pot Hibachi Shrimp Bowls will not disappoint!
Shrimp, peeled and deveined
INSTRUCTIONS
Add the sauce ingredients to the Instant Pot – Marukan Yuzu Ponzu Premium Soy Dressing with Yuzu Citrus, Marukan Genuine Brewed Rice Vinegar, ginger, garlic, sugar, sesame oil, and black pepper. Then add the shrimp, zucchini, mushrooms and onions. Cover and set to "Manual" for 1 minute. Release pressure and remove lid. Set to "Saute". On the side, mix together cornstarch and water, and add to the Instant Pot. Stir occasionally for 1 minute, or until thickened. Serve over rice and garnish with sesame seeds and green onions. Enjoy!