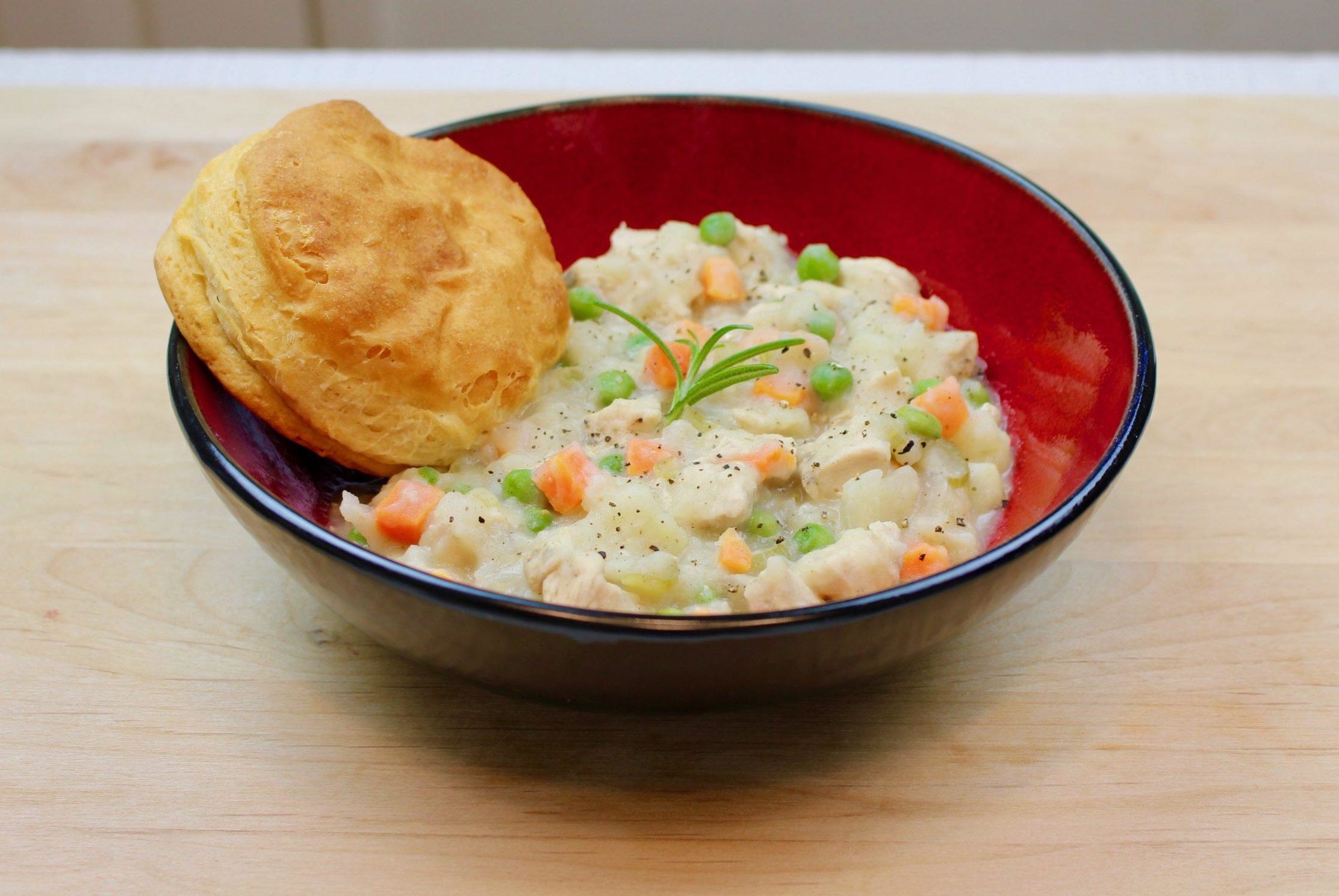 25 minutes OR LESS
Marukan Instant Pot Chicken Pot Pie
Try our twist on a classic dish – make our Marukan Instant Pot Chicken Pot Pie for dinner tonight!
Russet Potatoes, peeled and cubed
Pea and Carrot Blend, frozen
INSTRUCTIONS
In order, add in the chicken broth, Marukan Seasoned Gourmet Rice Vinegar, onions, celery, sea salt, black pepper, dried thyme, garlic salt, dried sage, chicken, and potatoes into the Instant Pot. Set to "Manual" for 4 minutes, Release pressure and remove lid. On the side, whisk together the butter and flour until it becomes a smooth paste. Then, add in the pea and carrot blend, butter and flour paste, Worcestershire sauce, and heavy cream. Stir until combined. Set the Instant Pot to "Saute", stirring occasionally until thickened. Garnish with a biscuit and fresh rosemary. Enjoy!