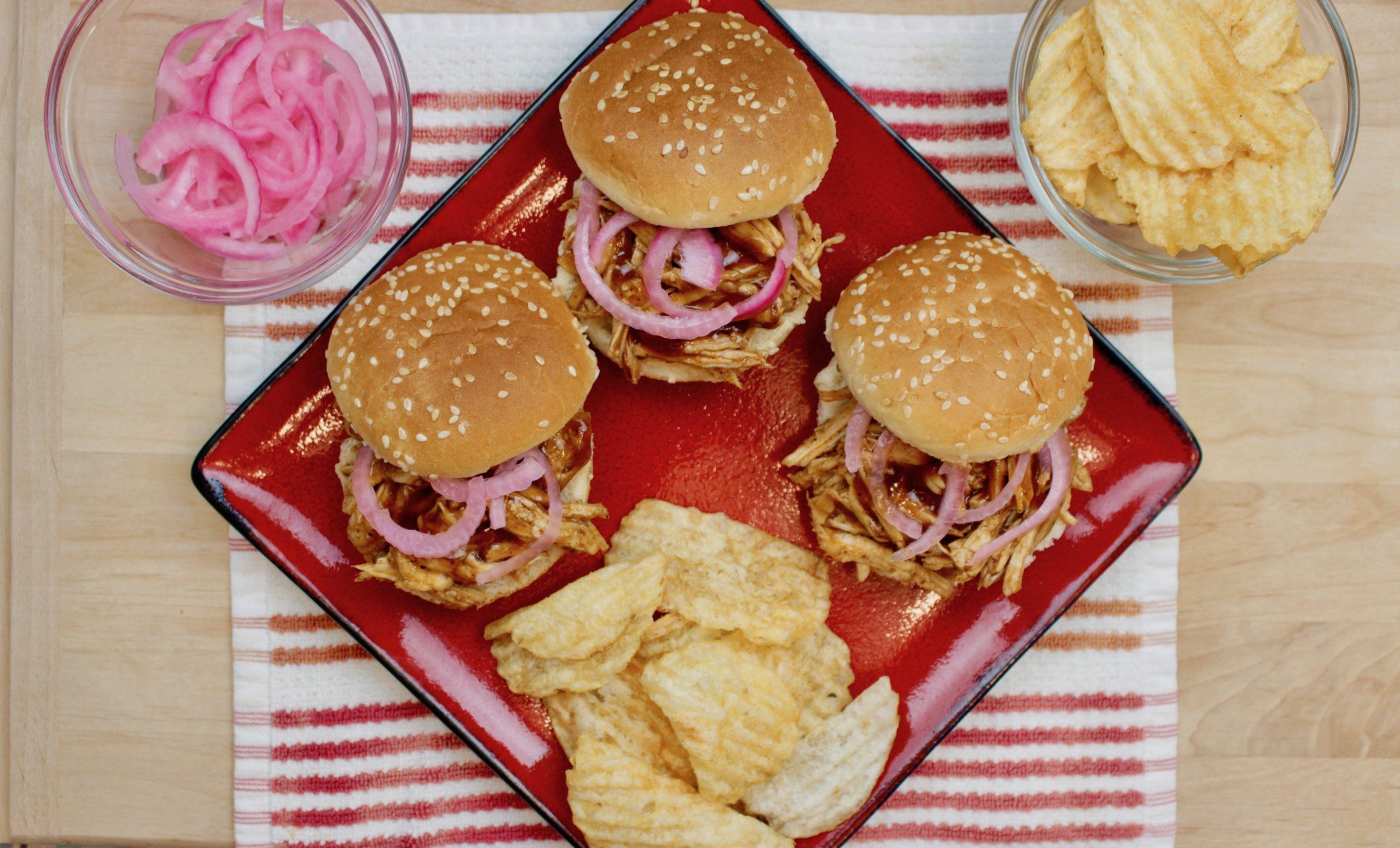 25 minutes OR LESS
Marukan Instant Pot BBQ Chicken Sliders with Pickled Onions
Serve up our 25 minute Marukan Instant Pot BBQ Chicken Sliders with Pickled Onions to the whole family!
Chicken Thighs, boneless and skinless
INSTRUCTIONS
Add red onion and Marukan Seasoned Gourmet Rice Vinegar into a jar. Refrigerate for at least one hour.
In a small bowl, mix together the brown sugar, smoked paprika, garlic powder, cumin, salt, dry mustard, chili powder and black pepper. Set aside. In a large bowl, add the chicken and toss and coat with the olive oil. Then add in the dry seasoning blend and coat. Set Instant Pot to "Saute", and cook chicken on each side for 2-3 minutes, until golden brown. Add in the BBQ sauce and Marukan Genuine Brewed Rice Vinegar. Stir. Cover and set to "Manual" for 5 minutes. Release pressure and remove lid. Remove chicken and shred. Once chicken is shredded, add it back into the Instant Pot and stir. Serve on a slider bun and top with the pickled onions. Enjoy!