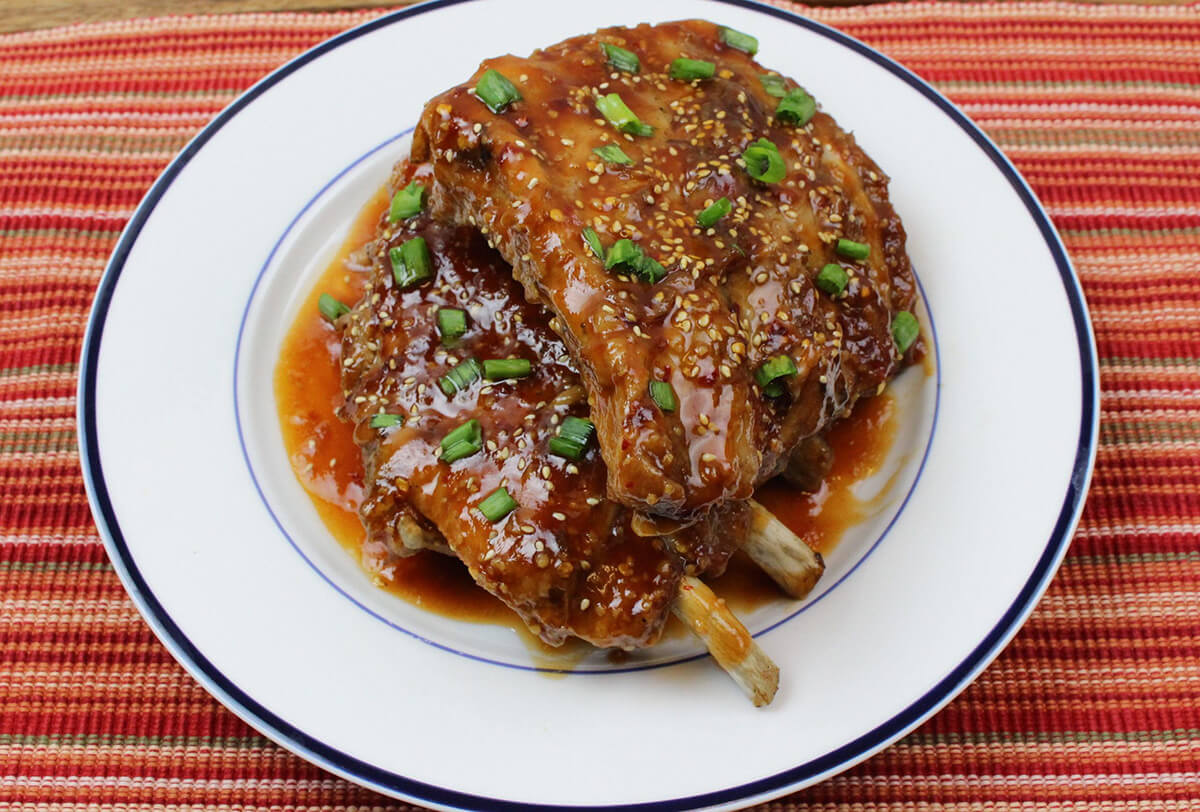 40 minutes OR LESS
Marukan Instant Pot Asian Ribs
These sweet and spicy Instant Pot Asian Ribs may be a bit of a mess to eat but they're totally worth it.
Baby Back Ribs, cut in half, membrane removed
INSTRUCTIONS
For Ribs:
Remove the membrane from the ribs, as it will make them extra tender.* Place ribs inside Instant Pot® and season with salt and pepper. Then, pour ¼ cup of water over the ribs. Close the lid, ensuring the valve is turned to the sealing position. Select the meat/stew button and set for 25 minutes. *You can ask your butcher to remove the membrane or do it yourself.
For Sauce:
While the ribs are cooking in the Instant Pot®, prepare the sauce. In a medium sized bowl combine the Marukan Ponzu, honey, hoisin sauce, minced garlic, ketchup, sugar, red pepper flakes and whisk together. Next, pour the sauce mixture into a small saucepan. Whisk together again over medium heat until the sugar is dissolved, and the sauce has come to a boil. Set sauce aside without the heat.
When the ribs are ready, remove them from the Instant Pot® and brush with sauce. Garnish with sesame seeds, green onions and enjoy!
Optional: When the ribs are done, turn the broiler on in your oven and place them on a foil lined baking sheet. Brush the sauce on all sides of the ribs and broil for 1 to 2 minutes on each side, until the sauce becomes glossy and sticky. Then garnish with sesame seeds and green onions.
Visit our coupon page to learn how to Save $1.00 on your favorite Marukan product.