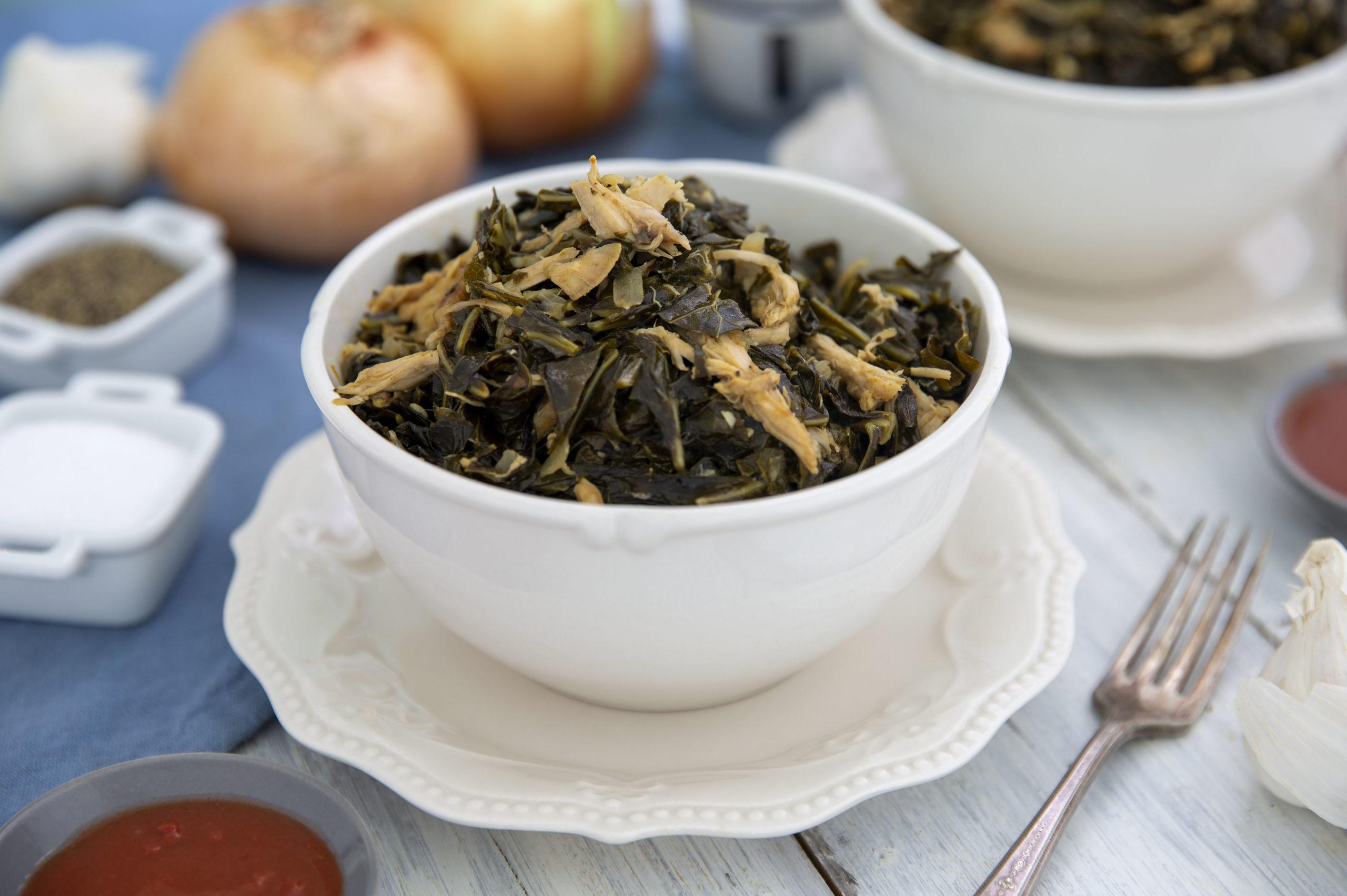 1 hour 20 minutes OR LESS
Marukan Healthy Southern Collard Greens
Our Marukan Healthy Southern Collard Greens is healthy, simple and gluten free!
Turkey Wings, smoked or fresh
Red Pepper Flakes, crushed
Chicken Broth, gluten-free
INSTRUCTIONS
Remove the ribs from the collard greens and cut into 2-inch ribbons. Season the turkey wings with salt and pepper. Heat the oil in a Dutch oven over medium-high heat. Brown the wings on all sides well, about 10 minutes. Add the onion and cook, stirring occasionally, until translucent, about 5 minutes. Add the garlic and cook, stirring, for 30 seconds. Add the crushed red pepper, ½ teaspoon of black pepper, and the collard greens. Stir every few minutes until the collards have wilted down. Add the broth and water and bring to a boil. Cover the pot, reduce heat, and simmer for 45 minutes. Remove the turkey wings and shred the meat into the collard greens. Increase heat to high and add the Marukan Genuine Brewed Rice Vinegar and 2 teaspoons hot sauce. Cook until most of the liquid has evaporated. Taste and adjust seasonings, as needed. Serve with additional hot sauce on the side. Enjoy!