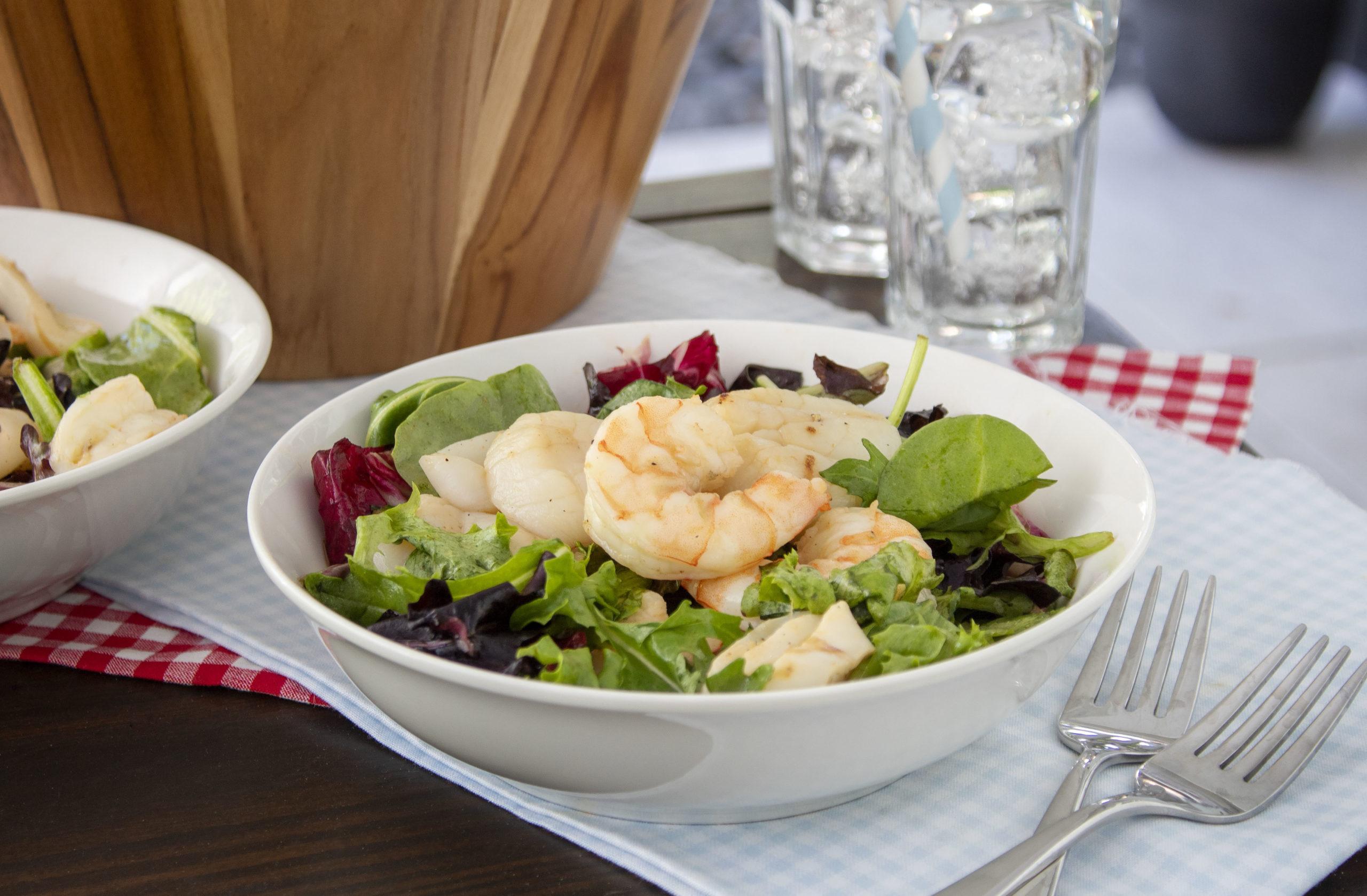 30 minutes OR LESS
Marukan Grilled Seafood Salad
Shrimp, raw, peeled and deveined
INSTRUCTIONS
Prepare grill for direct heat and preheat to medium-high.
Combine olive oil, Marukan Organic Seasoned Rice Vinegar, soy sauce, sesame oil, sriracha, garlic paste and ginger paste in a small jar. Shake until fully combined. Pour out about ¼ of the dressing into a bowl.
Pat the shrimp, scallops, and squid dry with paper towels. Brush the seafood with the dressing you poured out. Discard excess dressing after brushing. Put the shrimp and scallops into a grill basket that has been sprayed with oil.
Oil the grates of the grill well. Place the grill basket on the grill and the squid bodies directly on the grates (the seafood can also be threaded on skewers and grilled if you don't have a grill pan). Grill the shrimp and scallops until opaque, about 1 ½ – 2 minutes per side. Remove from heat and place in a bowl. Grill the squids until charred and cooked through, about 3 minutes per side. Let cool enough to handle, then cut the squid into rings and add it to the shrimp and scallops. Pour on some of the dressing over the seafood and toss well. Season to taste with salt and pepper.
Put the salad greens in a salad bowl, toss with some dressing and season to taste with salt and pepper. Add the seafood, toss gently, and serve. Enjoy!