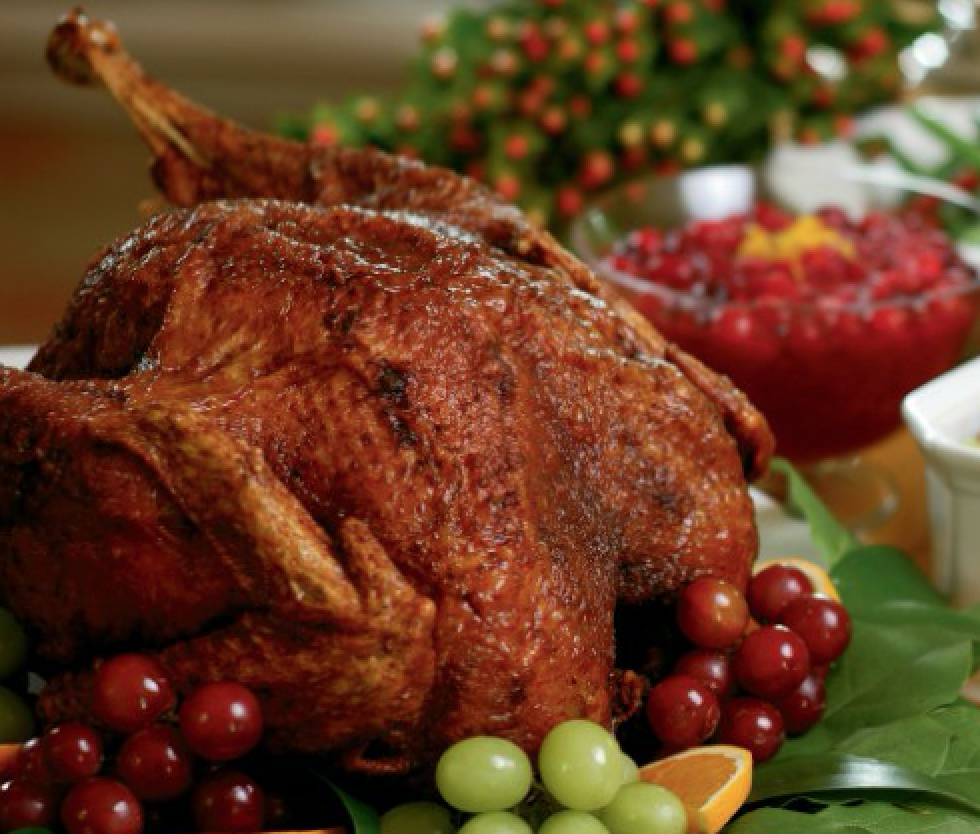 2 hours OR LESS
Marukan Fried Turkey
Want to kick up the flavor of your Turkey dinner? Try this super savory Marukan Fried Turkey Recipe!
12 - 15 Lb Turkey, thawed
INSTRUCTIONS
3 – 4 gallons of Peanut Oil Amount of oil depends on the pot that you have.  Buy enough to fill the turkey frying pot just over half way.
Melt 1 stick of butter in the microwave in a large Pyrex glass measuring cup. The melted butter will fill up about 1/2 cup of the Pyrex cup. Add Marukan Rice Vinegar and water to the butter to fill it up to 1 cup line of Pyrex cup. Add the Tabasco Sauce, Cayenne Pepper, Garlic Powder and Seasoned Salt to the butter/vinegar/water mixture. Mix up ingredients and use an injector to inject the marinade into the turkey. Be sure to inject all of the meaty parts on the top, bottom, breast, legs and wings. If you run out of marinade, feel free to make another batch for extra flavor. Put the turkey in the refrigerator and let it sit overnight.
Fill the turkey fryer just over half way. Heat the peanut oil in the turkey fryer to 350 degrees. Very slowly lower the turkey using a turkey frying hook or basket into the heated oil. When you submerge the turkey into the oil the, temperature will drop. Make sure the turkey is completely submerged in the oil after it is lowered in. It is okay to add just enough oil at this time if needed to cover the top of turkey. Maintain the oil temperature between 325 and 375 degrees by varying the burner of the fryer while cooking.
Fry the turkey for 3 minutes per pound and add 5 minutes on top of the total. For example, a 15 pound turkey would take 50 minutes (3 minutes X 15 lbs. = 45 minutes + 5 minutes = 50 minutes).  Pull out the turkey with the turkey frying hook or basket when it is golden brown and when the skin starts separating between the legs and the body of the turkey. Set the turkey in a pan lined with multiple paper towels. Pat the outside of the turkey with paper towels to remove any excess oil. Let the turkey cool before you carve it.