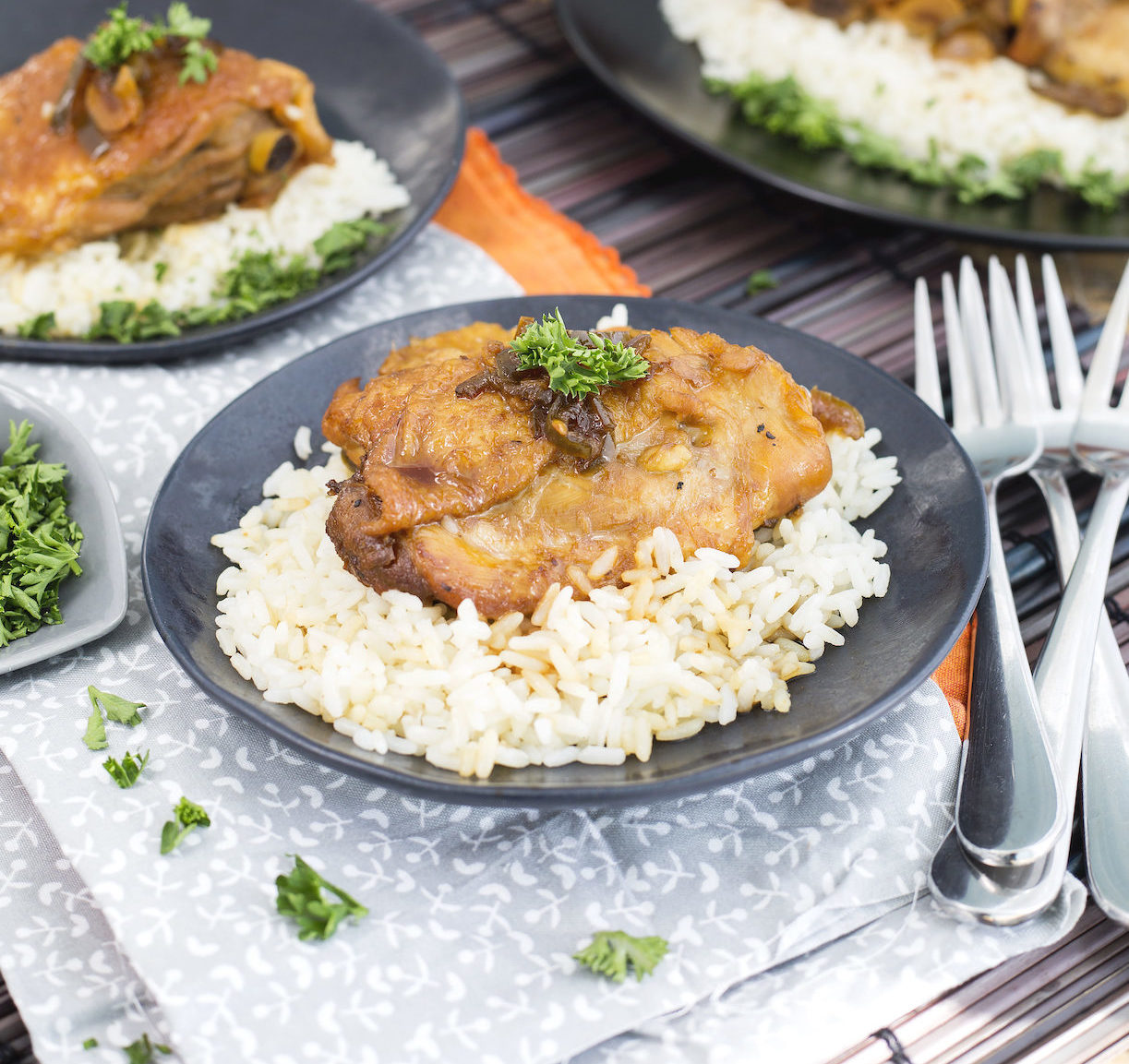 1 hour 20 minutes OR LESS
Marukan Filipino Chicken Adobo
Add this recipe to your dinner rotation!
Chicken Thighs, bone-in & skin-on
Garlic Cloves, peeled & thinly sliced
Jalapeño Peppers, seeded, deveined, and thinly sliced
Tamari or Gluten-Free Soy Sauce
INSTRUCTIONS
Pat chicken dry, then lightly salt and heavily pepper it. Heat the oil in a large soup pan or Dutch oven over medium heat. Add the chicken, skin-side down, working in batches so as not to over-crowd the pan. Cook until golden brown, about 10 minutes. Transfer the chicken to a plate. Add the garlic and jalapeños to the hot oil and cook for 30 seconds or until fragrant. Add in the Marukan Organic Rice Vinegar, tamari, bay leaves, and brown sugar. Bring to a boil, then reduce the heat to simmer. Add the chicken back to the pot, skin-side up. Cover the pan and cook until the chicken is tender and just starting to pull away from the bones, 35-40 minutes. Transfer the chicken to a clean plate and remove the bay leaves. Turn the heat up under the pot and bring the sauce to a boil. Let boil, uncovered, until the sauce starts to thicken, 5-7 minutes. Put the chicken back in the pot, turning to coat with the sauce. Serve with rice, and enjoy!